Master-Tiller
Robust and universal cultivator
Master-Tiller is ideal for heavy soil types, where considerable amount of weight is required. It has extra space between the tines, compared to other stubble cultivators, which will ensure a complete incorporation of the stubble material without the material getting stuck. Master-Tiller especially proves efficient in maize stubble, where the conditions require a big and robust cultivator that is able to incorporate the big roots properly into the soil.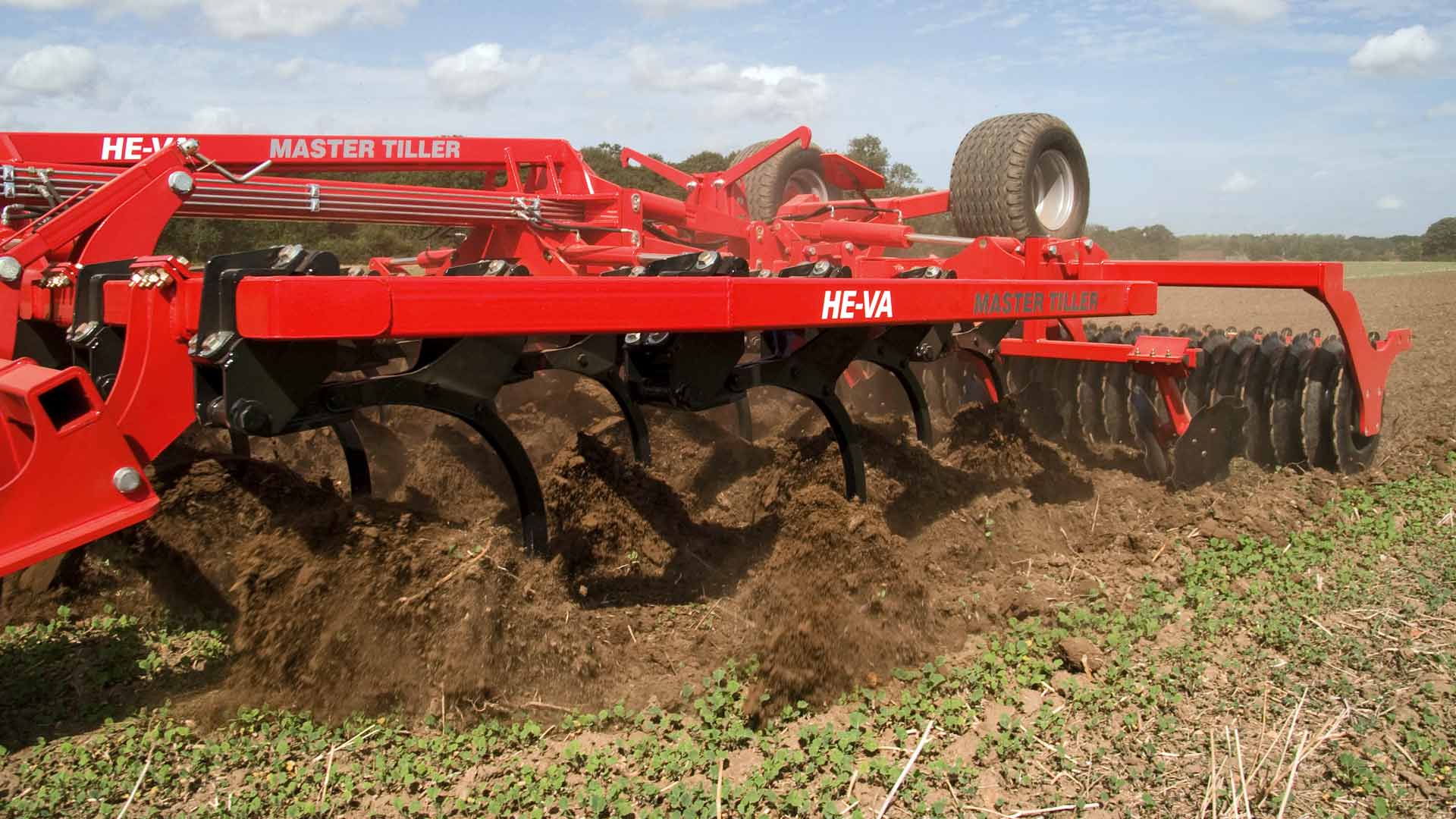 The Master of tillage
Designed for masterpiece
The strong and heavy design combined with extra wide tines makes the Master-Tiller especially efficient in heavy soil types. The 4 rows of tines, enables the Master-Tiller to easily process the soil before consolidation and sowing. The design of the tines makes them able to both lift the soil and throw it to the side and the 20 mm spacing between the tines provides an excellent intersection. The result is a well-processed field.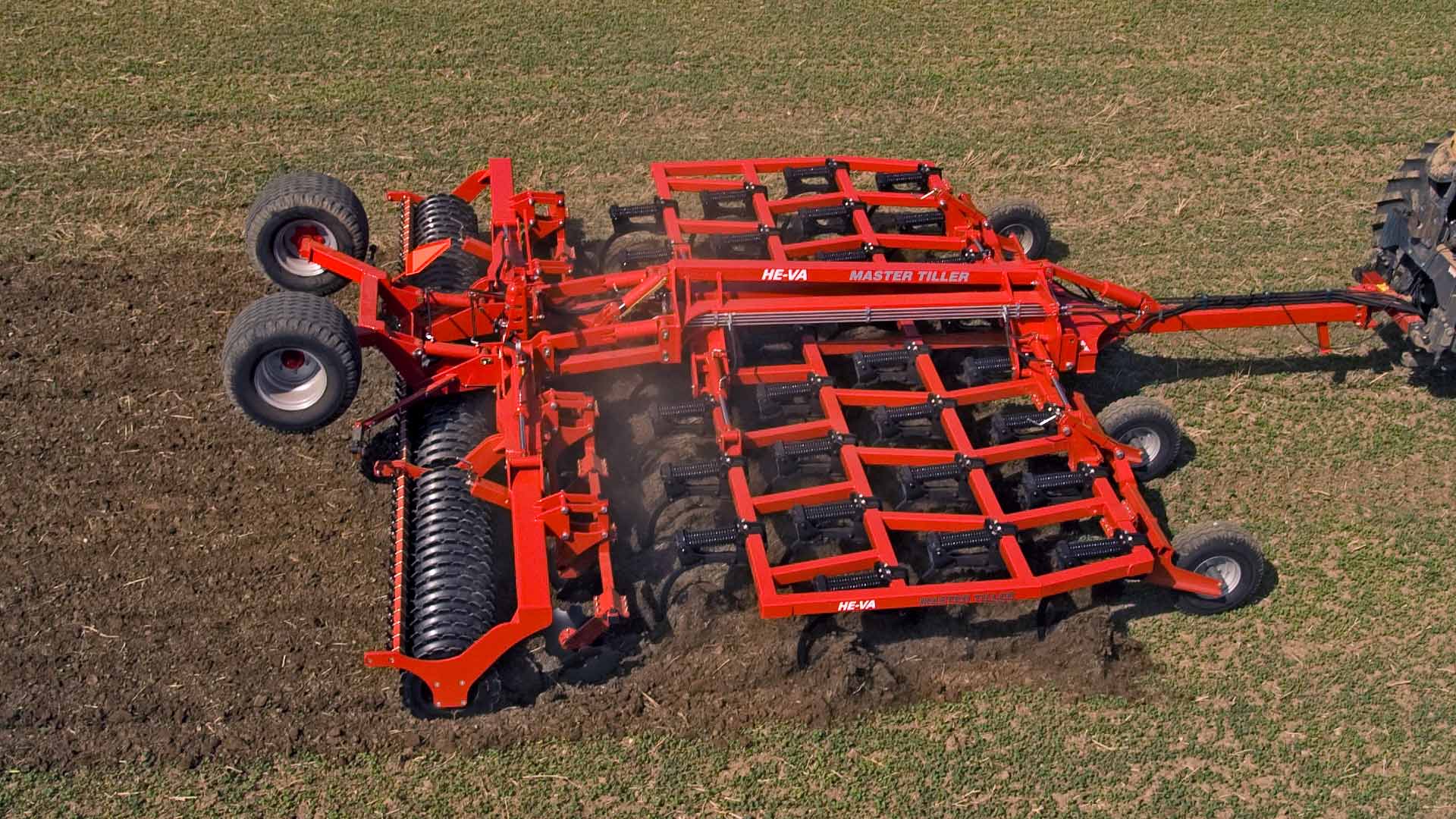 Consolidation with master-tiller
For consolidation, the heavy construction is a clear advantage and with the right roller, you will be able to consolidate particularly well and thereby create optimal conditions for the putrefaction process of e.g. maize stubble.
The HE-VA Master-Tiller comes with 2 different types of rollers - the U-profile roller that provides good soil-to-soil consolidation and the V-profile roller that crushes clods and leaves the soil nice and level.