Universal-Spreader
a versatile spreader
HE-VA Universal-Spreader is used to spread grass seed, rape seed, mustard seed, oil radish as well as micro fertiliser and snail poison.
The unique frame construction is easily and quickly mounted onto different types of farm machines like harrows and tractors.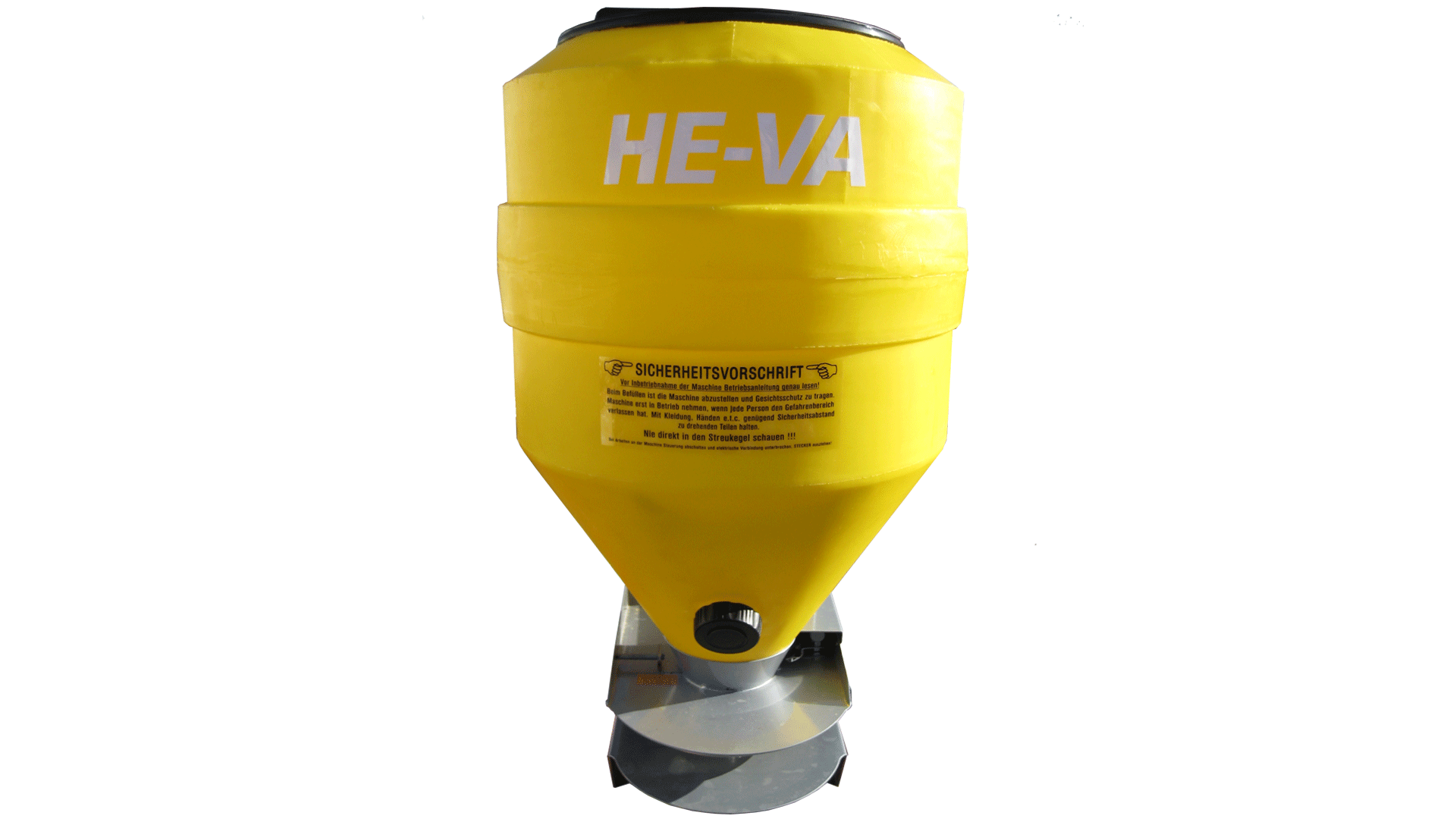 3 models for different tasks
Universal-Spreader comes in 3 different models,
Max-Throw
Vario-Power
Vario-Exact
Max-Throw
This model always uses its maximum number of rotations and can contain 90 litres. Max-Throw has an electric-operated open/close function and the amount of seed is adjusted on the hopper gate.
Vario-Power
Here, you get the possibility of variable spreading widths by simply turning the spreading disc. It is possible to power start the spreading disc and fuses and the Vario-Power is always protected from overload. It contains a 90 litre compartment with an electric-operated open/close function and adjustment of the seed rate is possible on the hopper gate.
Vario-Exact
The Vario-Exact model provides a very precise dosing especially for small dosages and working widths. Also, this model offers variable spreadings by turning the spreading disc. As extra equipment, you will be able to mount the Exact-Steer computer, which ensures that the seed dosage variates with the driving speed - all controlled by the sensor placed on e.g. the tractor wheel. This model can also contain up to 90 litres and is also electric-operated with an on/off switch.