Euro-Dan
Eco
The harrow that creates the perfect seedbed for grain, BEETS and Maize 
Euro-Dan Eco is easy both reliable and easy to operate. The big selection of extra equipment means that the harrow can be adjusted to fit the specific farm's soil types and needs. The weight and amount of equipment on this harrow makes it particularly good for seedbed creation for e.g. grain, beets, maize etc. in even the hardest soil types.
Euro-Dan Eco contains 4 rows of harrow tines that ensure maximum harrowing of all soil types and the large wheels keep a constant working depth regardless of soil type.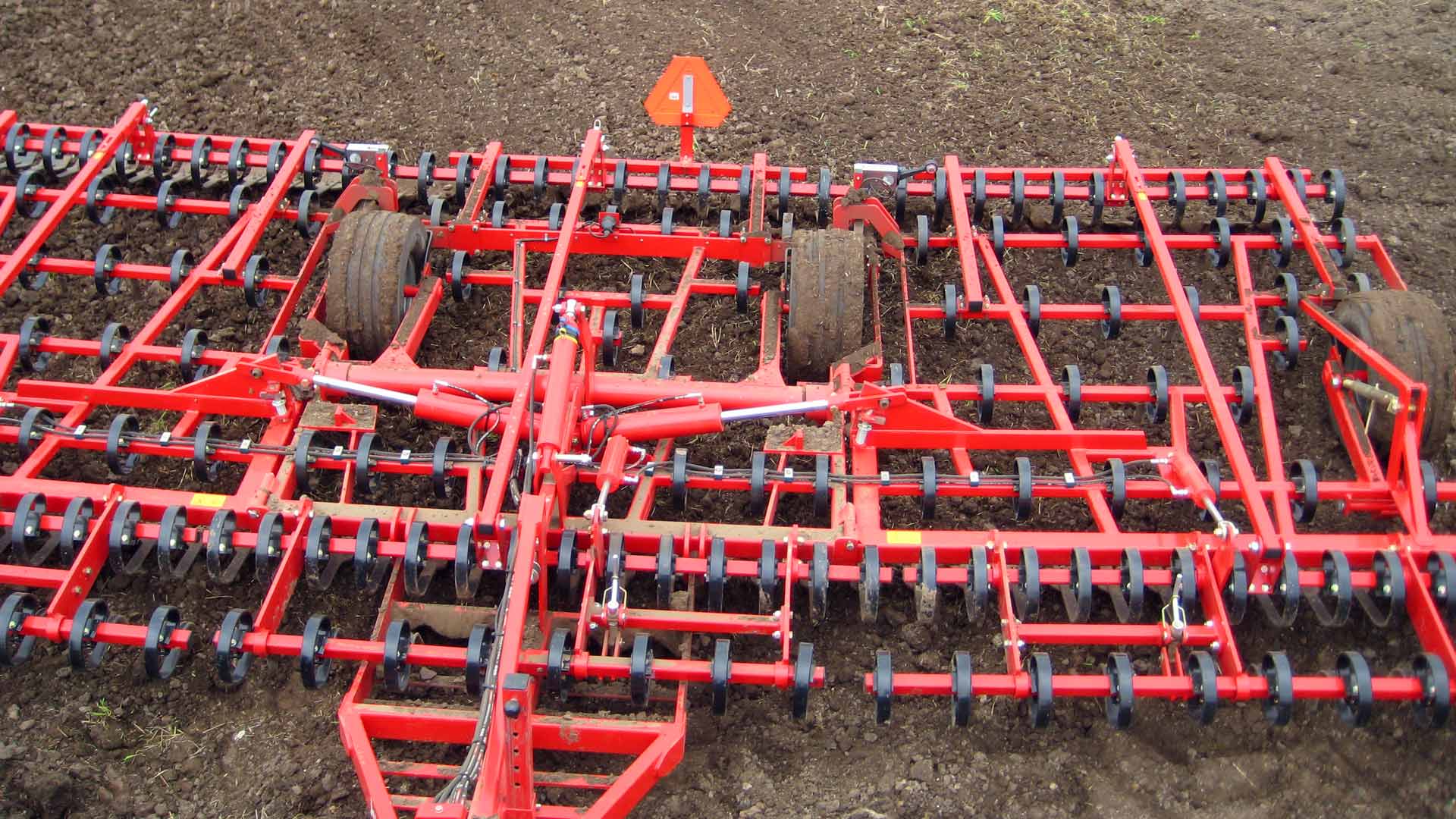 Easy to adjust the harrowing depth
Depending on the width of the harrow, the depth can be regulated and on the bigger models (7.00 - 8.00 m) the depth can even be hydraulically adjusted using an electric depth control ensuring the same harrowing depth every time the harrow has been lifted up.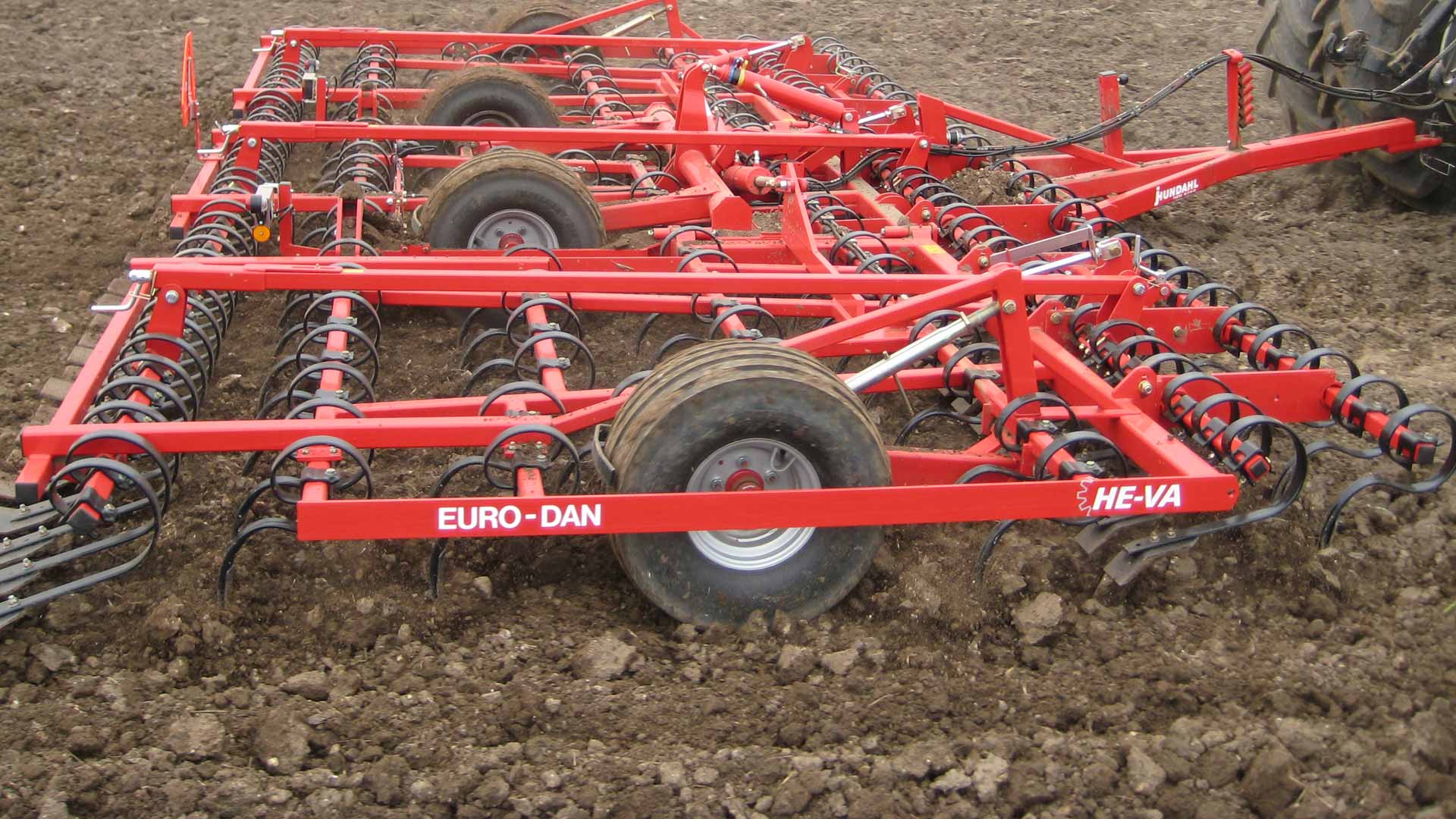 Extra equipment for all needs
In heavy soil types, a strong front-harrow can be mounted in front of the Spring-Board in order to achieve an extra good preparation of the soil. In general, Euro-Dan Eco can be fitted with a world of extra equipment allowing for many combinations that fit the needs of alle farm types and sizes. See the wide variety of extra equipment in the folders below here.