Lift-Roller
The roller that is easy to operate
HE-VA Lift-Roller is a quick and easy solution for a wide variety of packing and rolling tasks. The compact contruction with the weight close to the tractor, makes it easy to maneuver even by smaller tractors.
The solid construction increases the liftetime of the roller and the fact that the bearings are placed alongside the wheels of the tractor enhances the construction and applies incredible strength to the roller. 
The drawbar that carries the weight of the roller, makes it easy to connect and disconnect and the movable drawbar makes the Lift-Roller flexible and able to follow the surface of the field.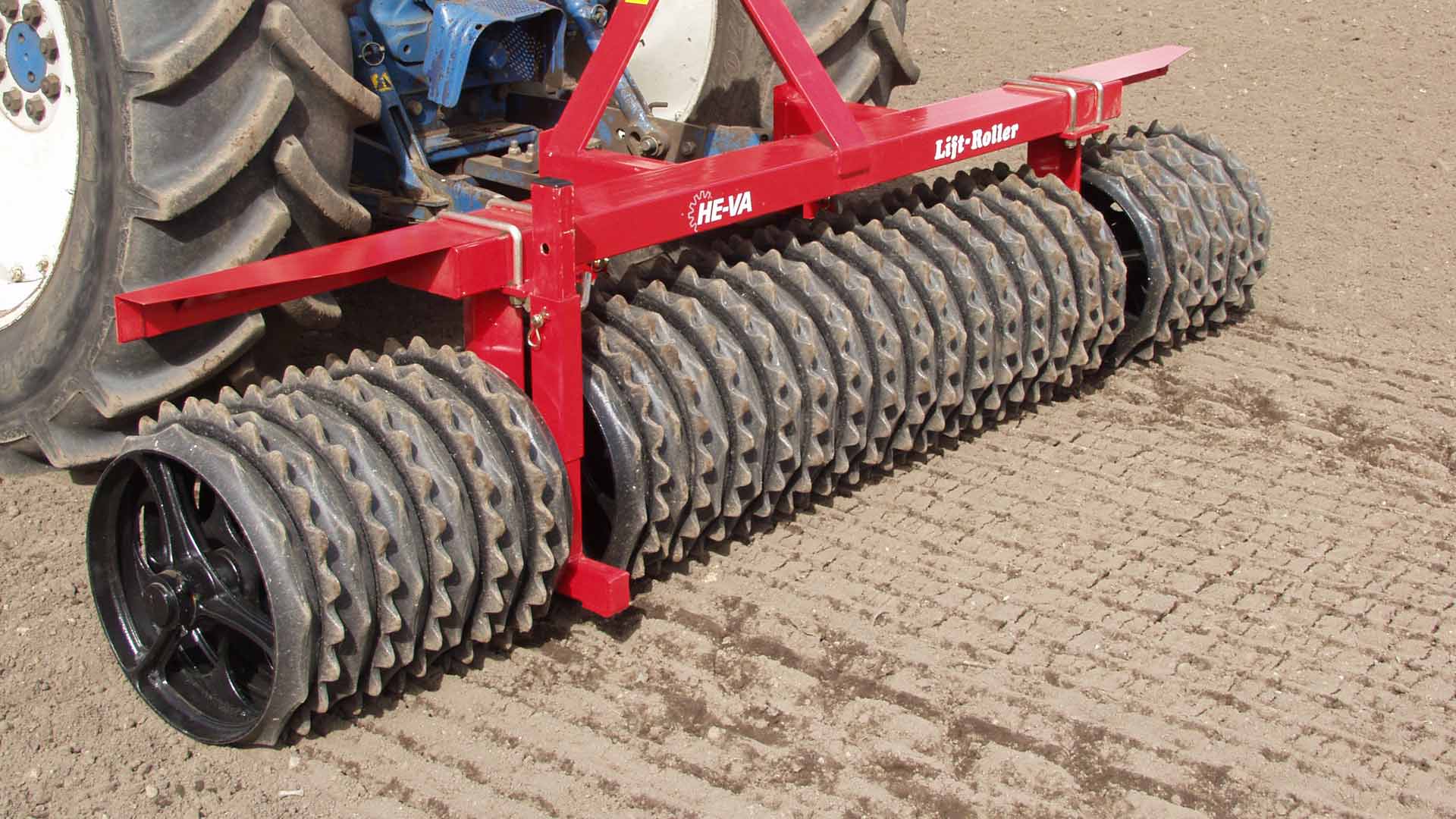 Choose your own ring profile