Disc-Roller Classic
HE-VA Disc-Roller Classic has been developed and tested in close cooperation with the end users and the combination of the right angle of the discs and a roller gives a perfect cultivation, mixing and consolidation in one fast movement.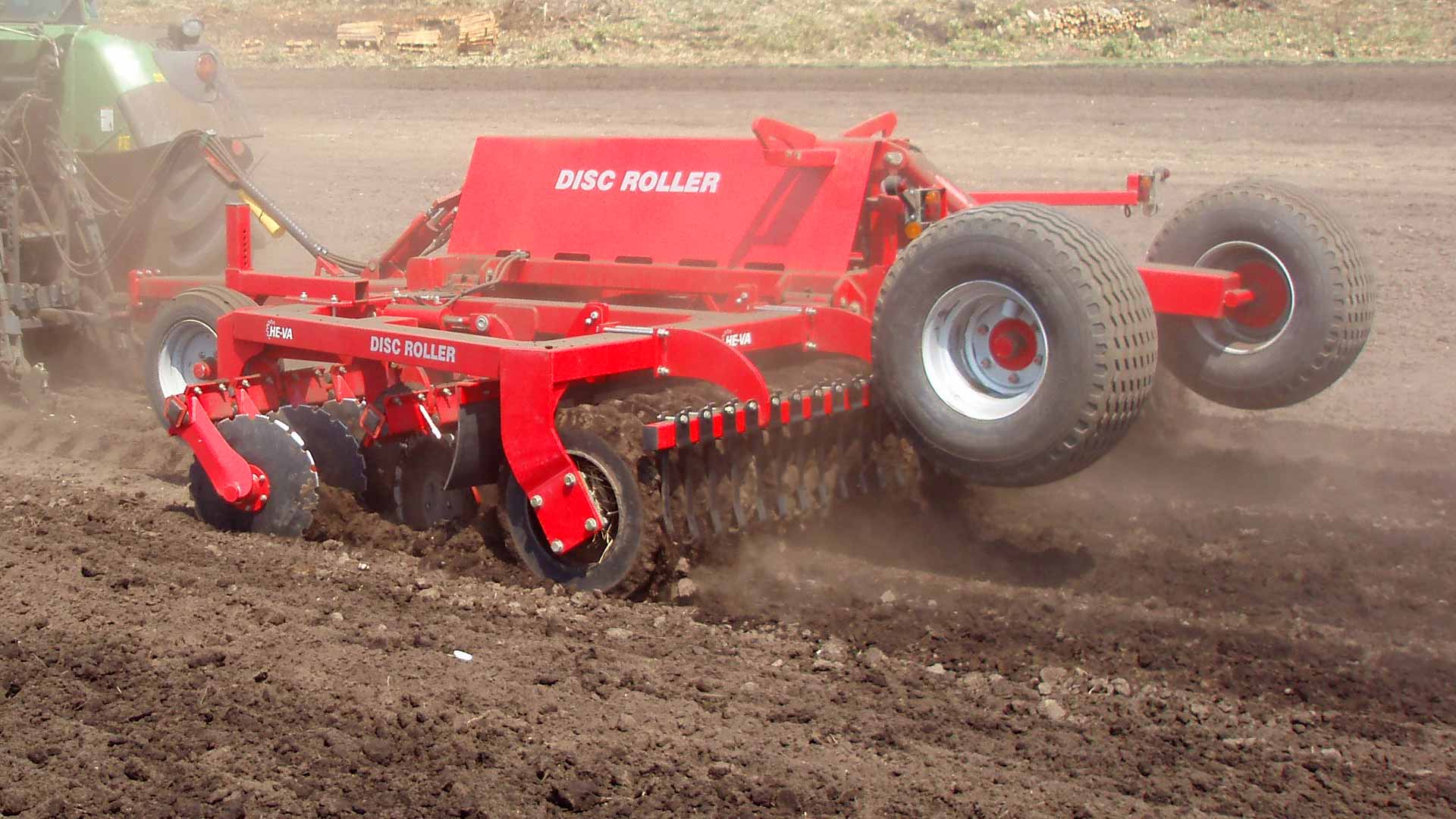 Disc-Roller Classic is easy to operate in the field as well as on the road and is characterised by being a very versatile cultivator. It can be used to mix stubble material and other crop residues just as it can be used to process already ploughed soil before sowing. The weight of app. 1 ton per metre contributes with an efficient intersection and subsequent consolidation of the processed soil.
A cultivator for all types of farms
Disc-Roller Classic for smaller farms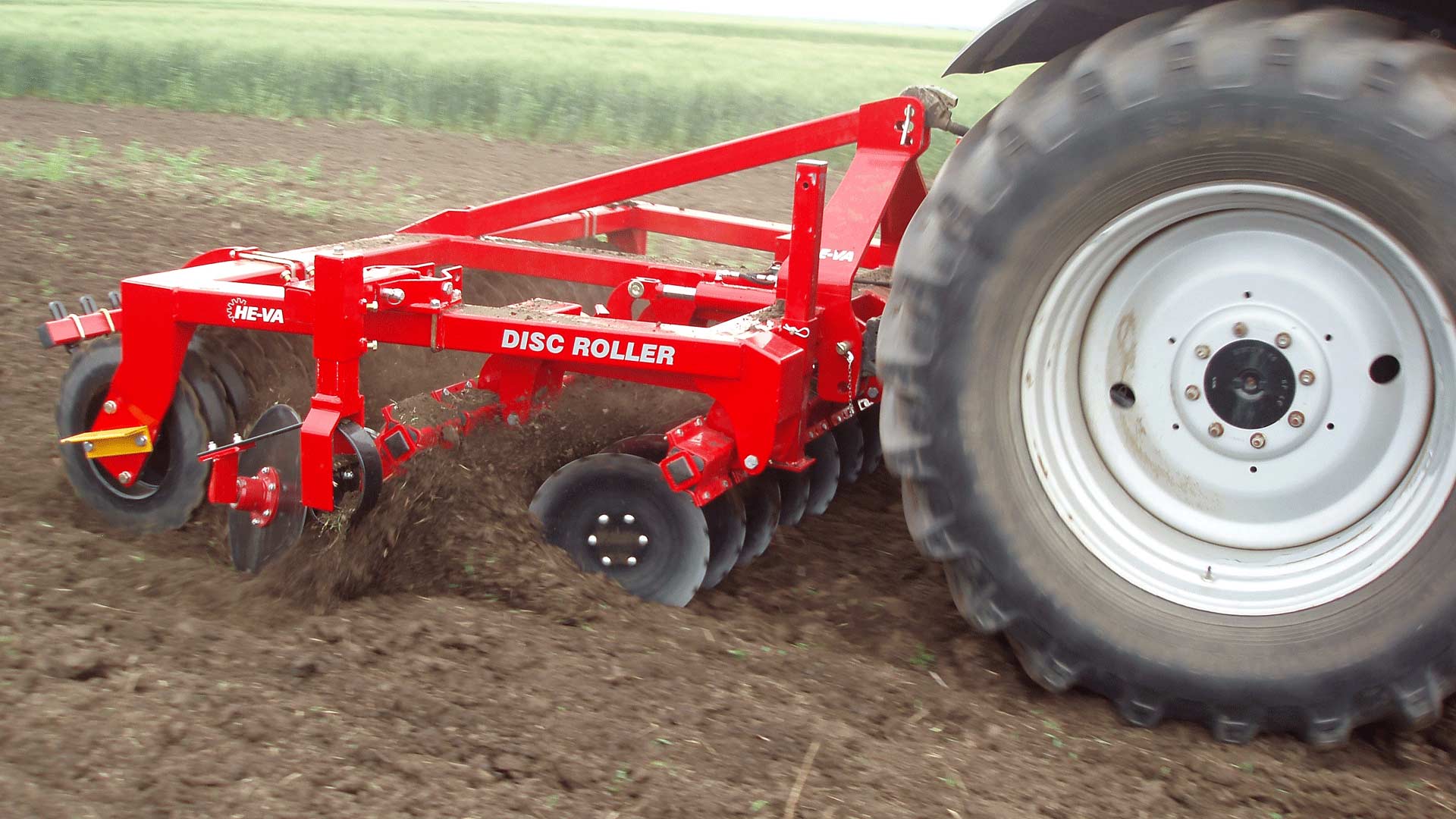 Disc-Roller Classic for bigger farms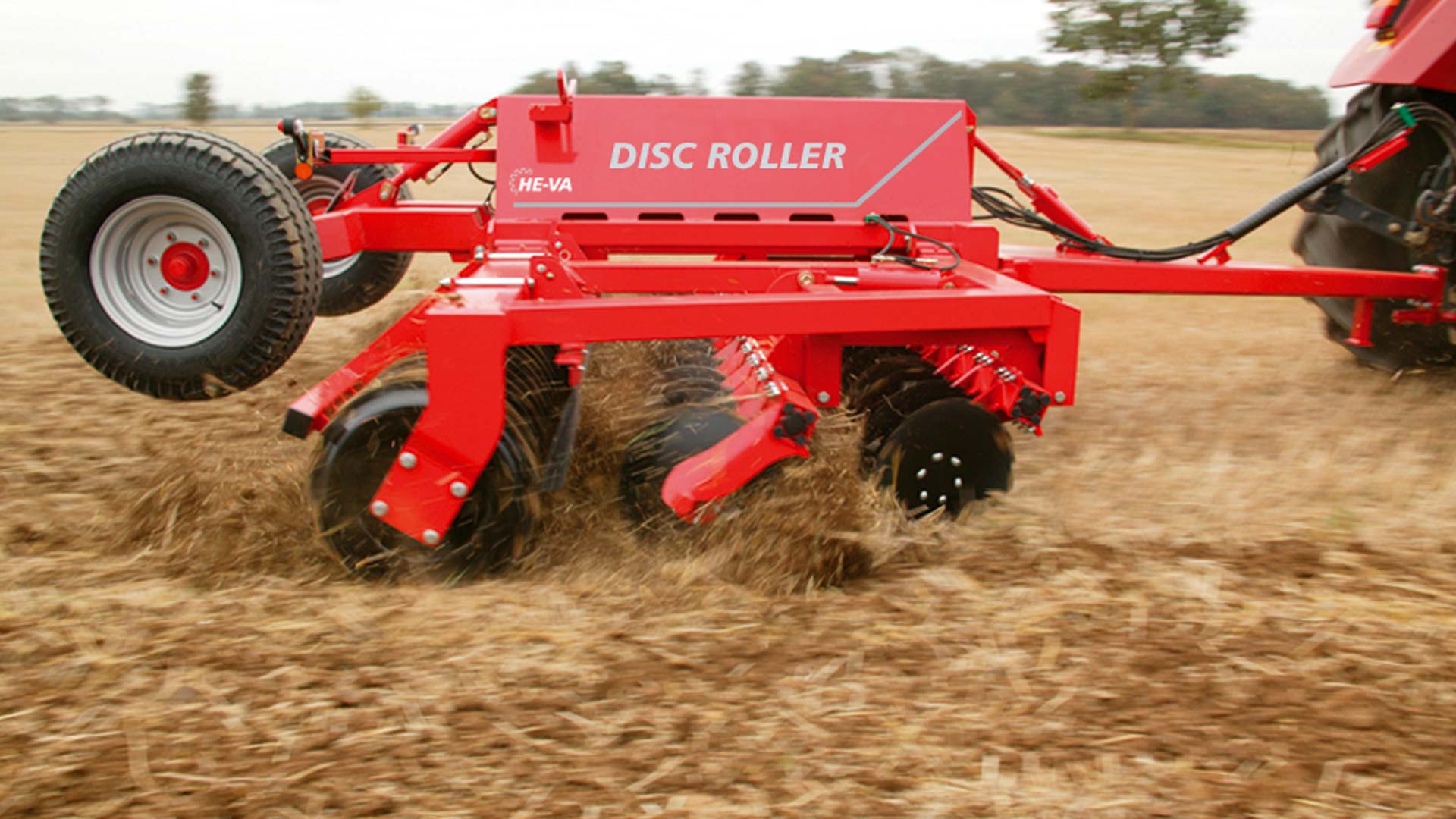 Disc-Roller for individual needs
Hydraulic adjustment of the working depth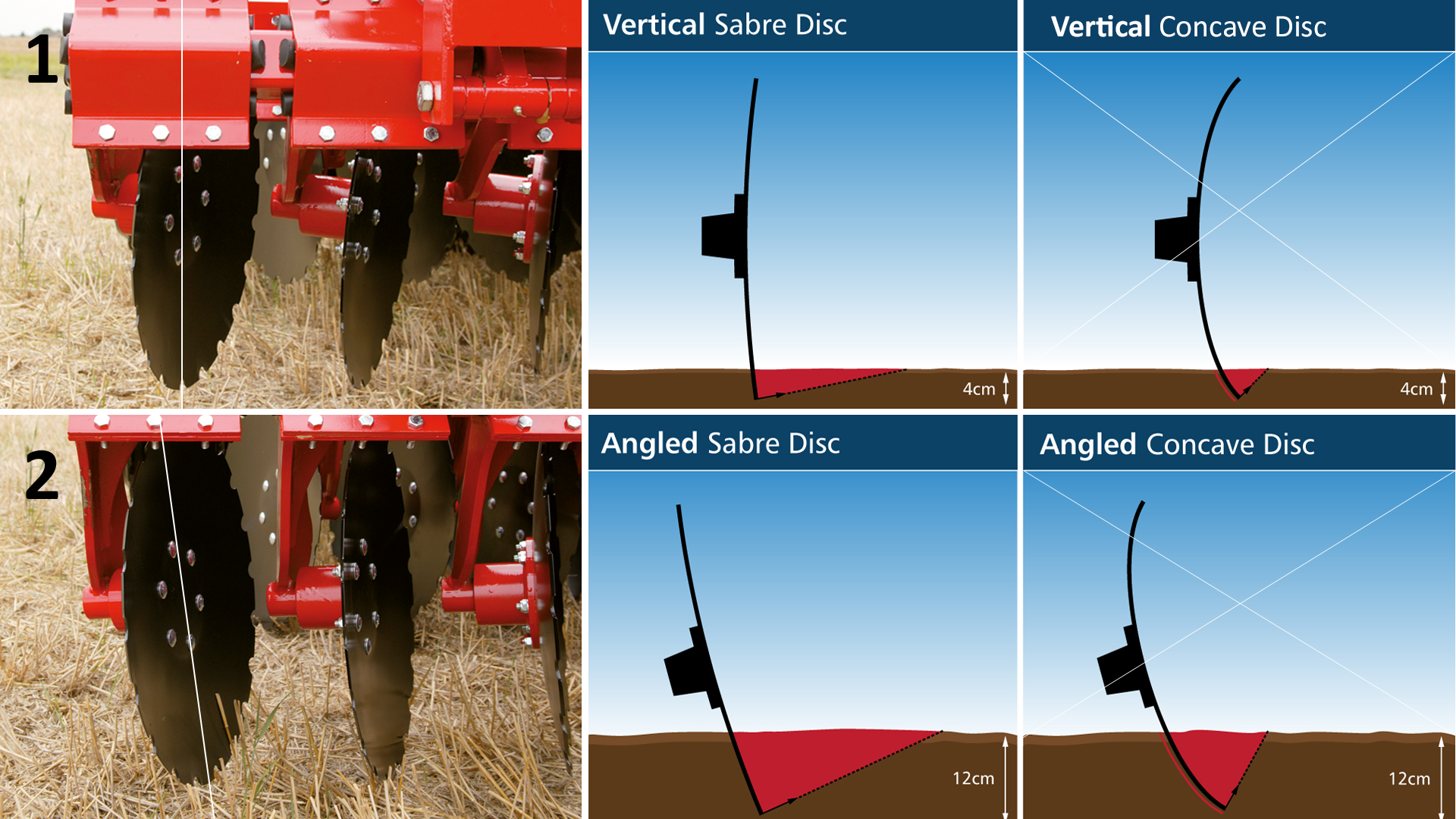 Tillage close to the surface is only meant to loosen the soil - not push it. By setting the discs in a vertical position will result in the soil being pressed vertically down and the entire surface is moved. This way, the risk of smearing is reduced and thereby also reducing the risk of the tractor getting stuck.
Using Disc-Roller Classic for mixing or incorporating crop residues will require an aggressive angle of the discs. The HE-VA DSD-System automatically increases the aggressiveness in relation to the surface.
consolidation of different soil types
Disc-Roller Classic can be equipped with 3 different types of rollers - V-profile roller, Wave roller and square tybe roller. All three have different advantages depending on the soil conditions. Read more about the 3 rollers here and find the right roller for your needs.
Extras for Disc-Roller Classic
If there is a need for an intensive levelling of the surface, before processing it with the discs, it is possible to mount a Spring-Board on the Disc-Roller Classic. Also, there are different types of brakes and fine seed equipment can be mounted enabling seeding while tilling. See the wide variety of extra equipment in the folders below.