Triple-Tiller Airy
Ideal for stubble cultivation
Triple-Tiller Airy is ideal for stubble cultivation as it leaves the soil aerated - an advantage in stiff clay during the winter season. Efficient harrowing and effective soil loosening is secured by the 3 rows of harrow tines that are followed by the eradicator discs. The long-finger after-harrow leaves the field even and levelled regardless of depth and speed.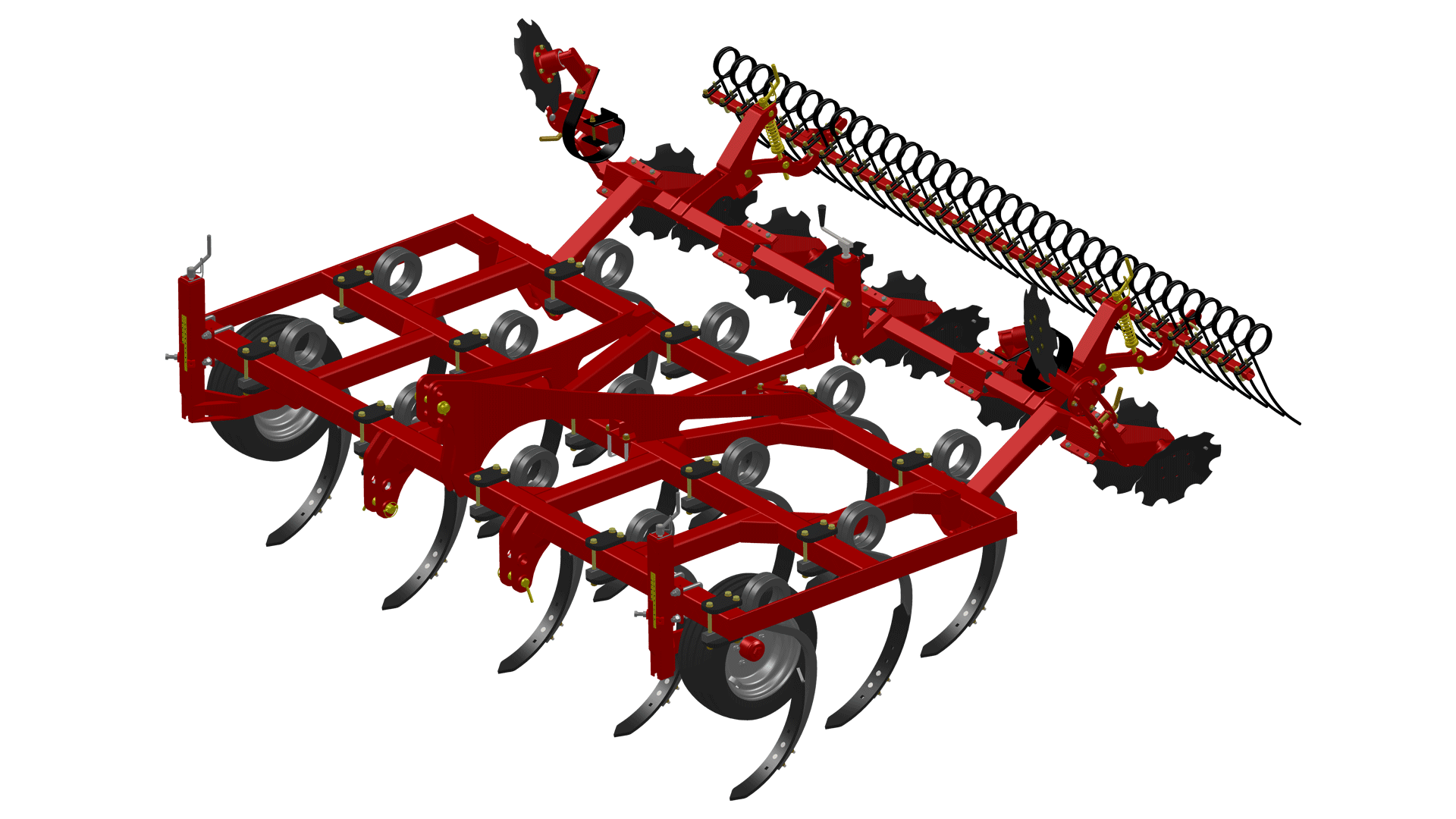 A tine for every need
Triple-Tiller Airy can be mounted with these tines
Spring-tine double twisted
Shear bolt
Automatic with double spring
The Spring-tine, double twisted has a working depth of 0-20 cm, whereas both the Shear bolt tine and the Automatic tine with double spring has a working depth of 0 - 30 cm.