Tip-Roller XL
Uniform rolling in all kinds of terrain
Tip-Roller XL is more than just a big roller, it also comes with a wide variety of extra equipment. This way, it can easily be adjusted to every needs and soil type.
The roller has been designed to fulfill big demands and consists of a strong frame construction and 5 sections. All 5 sections are centre-suspended and mutually independent and combined with the HE-VA SAT-System - a hydraulic weight transfer system that transfers the weight from the construction to all 5 sections - Tip-Roller XL ensures uniform packing of the soil in the entire working width of the roller.

Easy and safe transportation
This big roller can be folded into a transport width of only 3.00 metres, which means that it can be transported safely and easily to and from the field.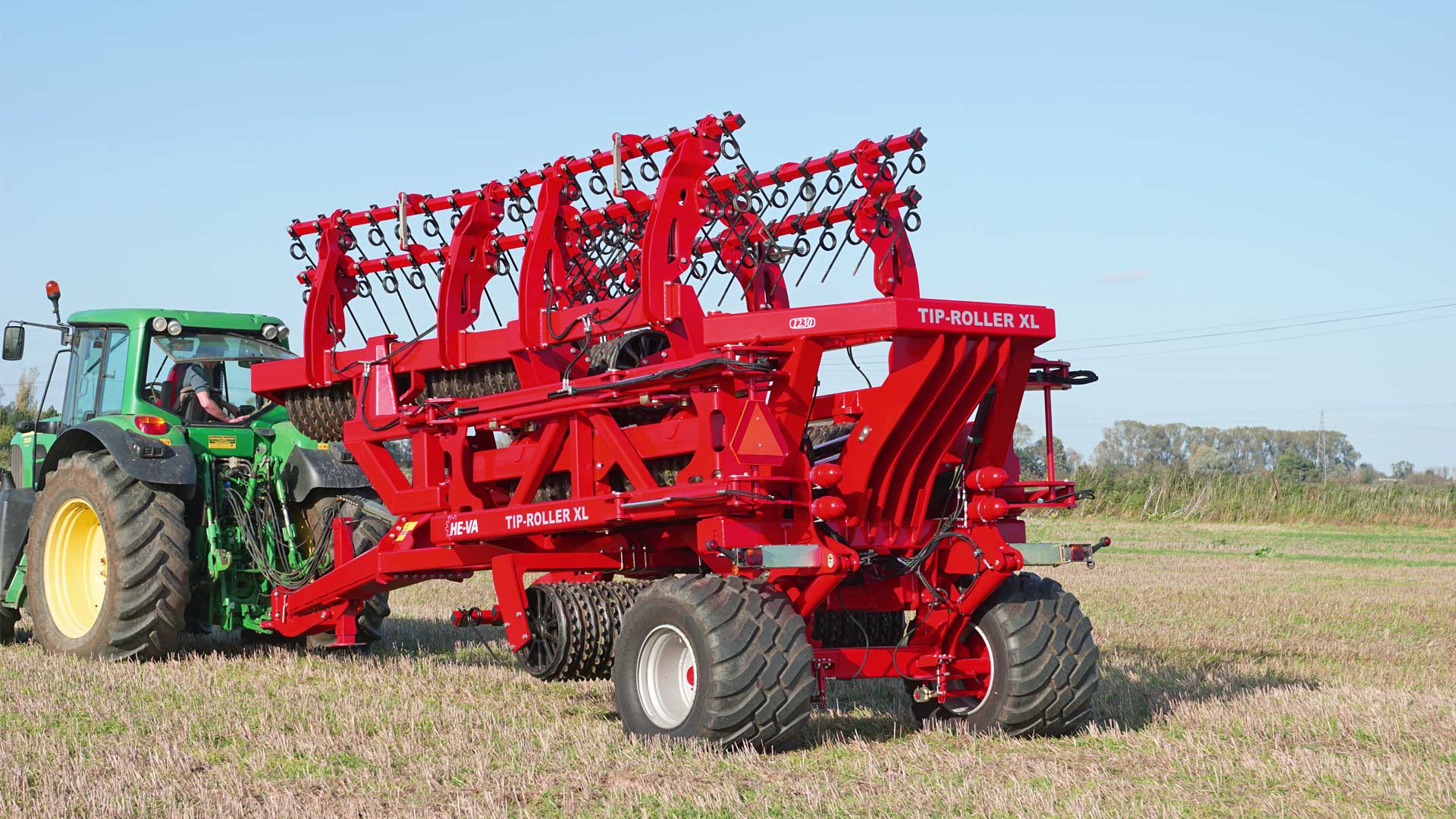 Design your own Tip-Roller XL
choose your own ring profile
These 4 ring types can be mounted on the Tip-Roller XL. Every ring type has its own advantages depending on the soil you are working in. That way, you can adjust the Tip-Roller XL to match your specific soil types, which ensures the best possible result.
Tip-Roller XL for every type of soil
A big selection of extra equipment makes it possible to adjust the Tip-Roller XL to almost every need.
Slicing plates secure a more efficient breaking of the soil surface
The levelling effect can be increased by mounting a transverse locking system that locks the plates together and transforms the individual tines on the Spring-Board into one big levelling board
Seed equipment can be mounted in order to save time and do seeding while tilling.
A world of opportunities  - see the great selection of extra equipment below.