Front-Roller
The front-press that efficiently crushes and consolidates the soil
Front-Roller from HE-VA gives an even, full width pressing that is especially suitable for light and medium soil types. It consists of a solid main frame and a flexible drawbar meaning that the Front-Roller will be drawn forward instead of pushed This way, Front-Roller will be able to run freely on the surface and will not affect the tractor steering. 
Front-Roller can be equipped with either Cambridge, Crosskill, Star or V-profile rings that ensure a completely level consolidation in the entire working width of the machine. Cambridge and Crosskill rings are both suitable for light and medium soil types, whereas V-profile rings are recommended for stony as well as wet and clayey soil types.
Front-Roller Twin
Front-Roller also comes with 2 rows of star rings that consolidate the soil very efficiently.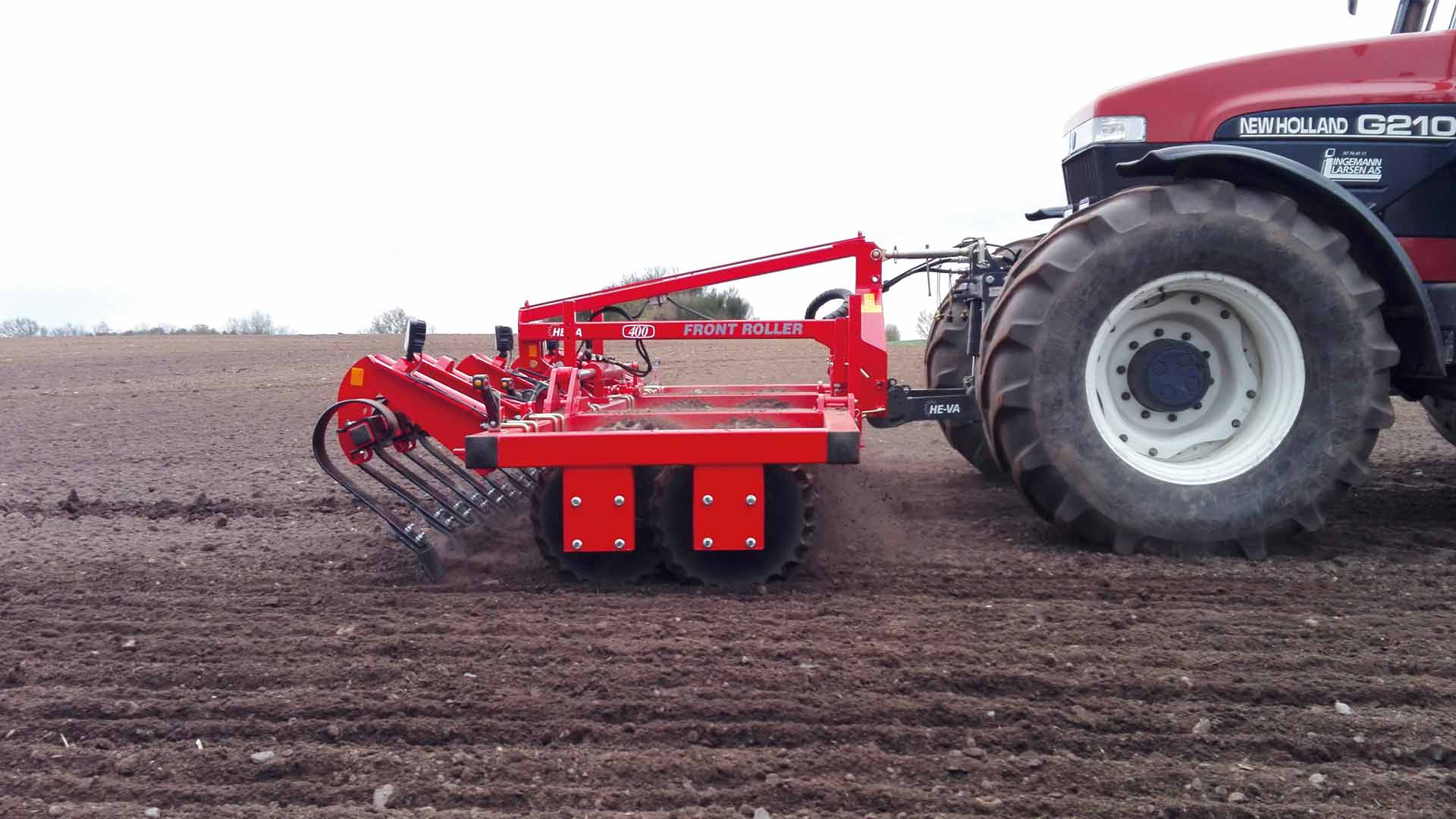 Specify the rings to suit the job 
Cambridge ring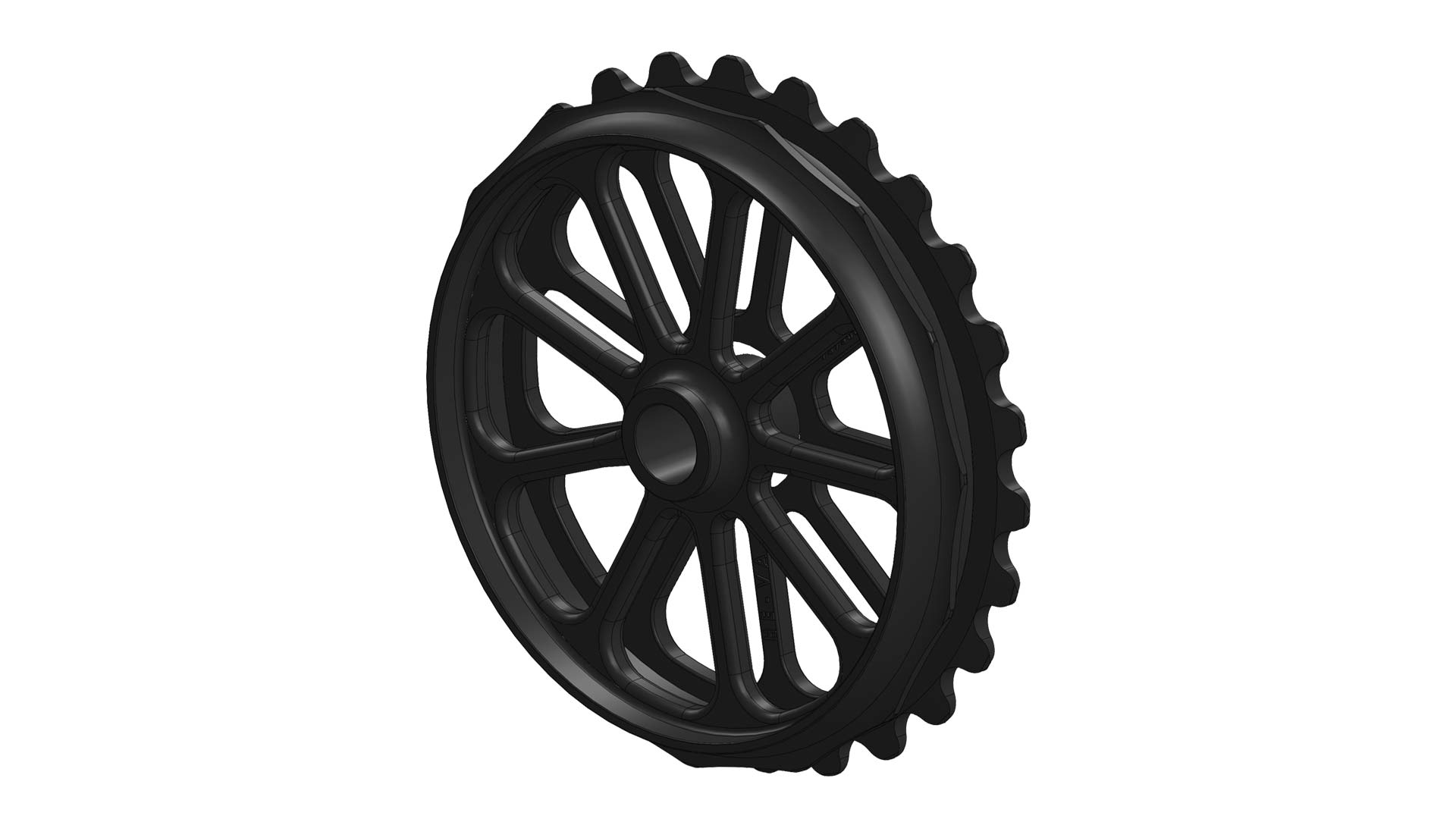 Crosskill ring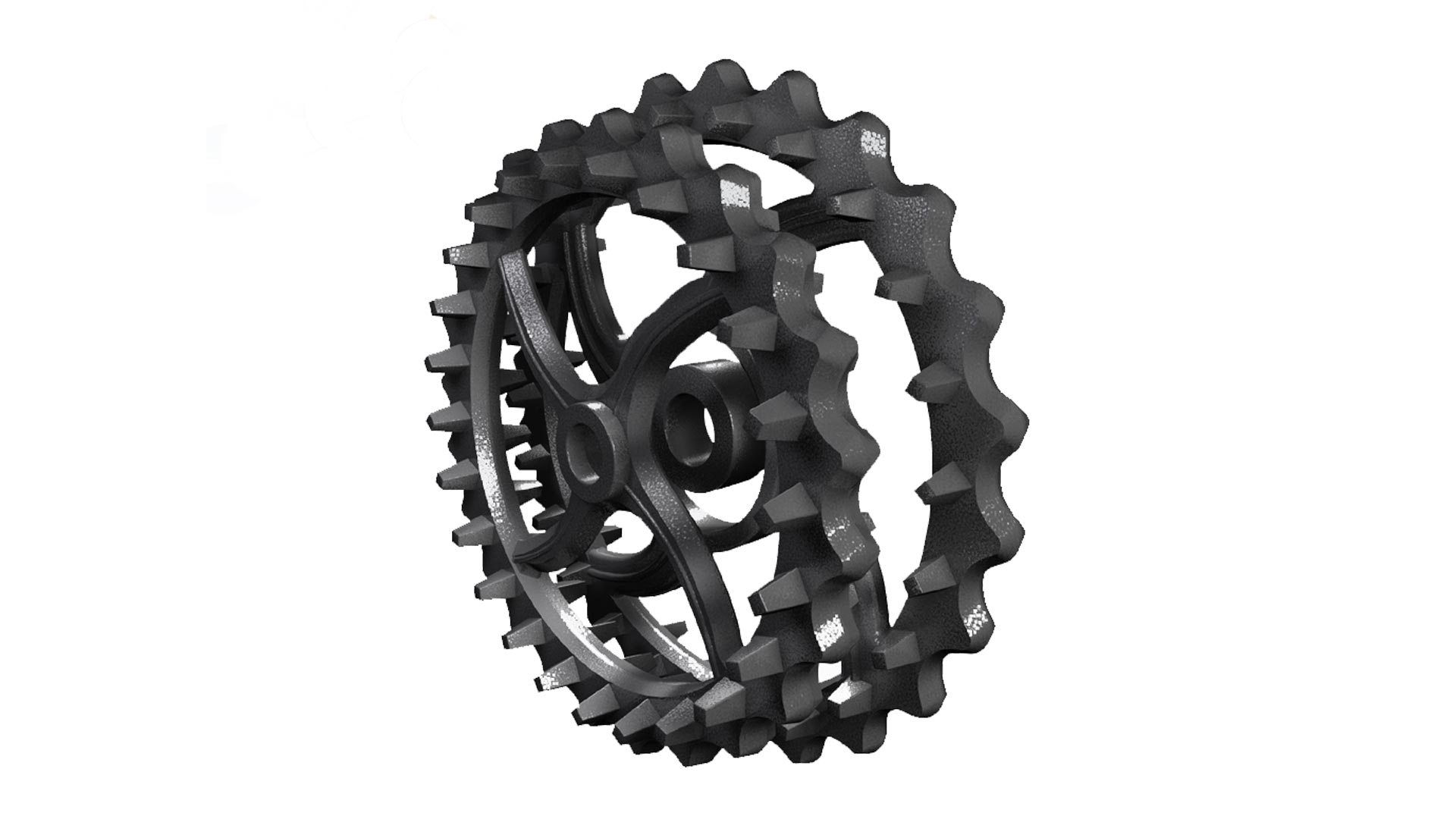 Star ring