Combi-Disc
A Multi-functional disc cultivator
HE-VA Combi-Disc is a multi-functional cultivator designed for in-depth soil loosening, surface treatment as well as consolidation - all in one pass.
Combi-Disc is a versatile tool for smaller farms, because of the fact that it can do everything from primary to secondary tillage and from in-depth soil loosening to surface treatment.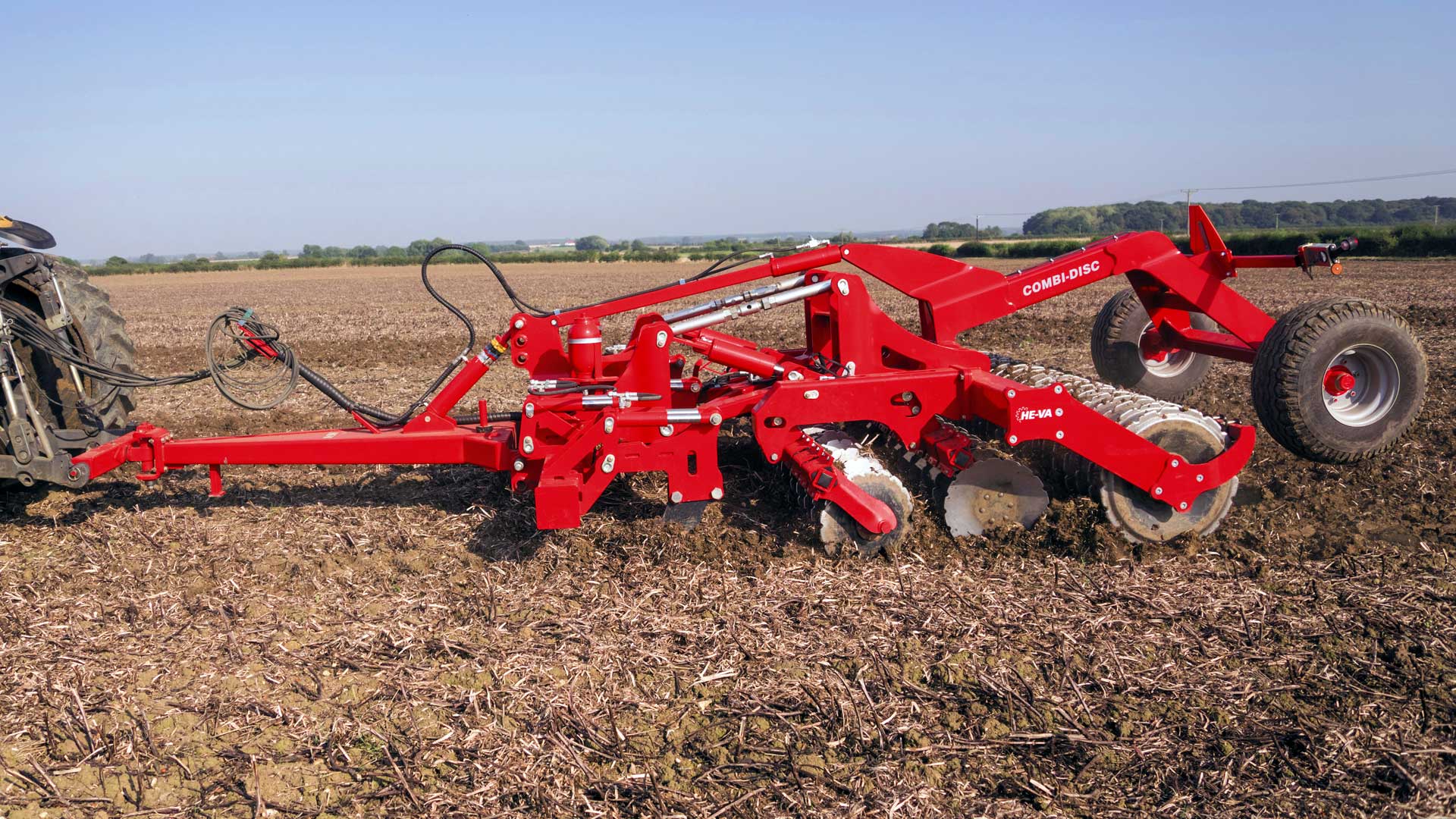 Versatile tillage using one machine
Combi-Disc - designed for the tractor driver
Combi-Disc has been designed to make the field work easier and more efficient for the tractor driver and it can be equipped with a wide variety of extra equipment making it possible to adjust it to individual needs. 
It is possible to process the soil using only the discs and by lifting the discs up, the Combi-Disc can be used for in depth soil loosening using only the tines. So for smaller farms, you get a versatile cultivator with many different combinations and all in all a user friendly machine.
For the bigger machine pools, the versatility means that you will be able to use it on different soil types and you only have to invest in one machine for different jobs.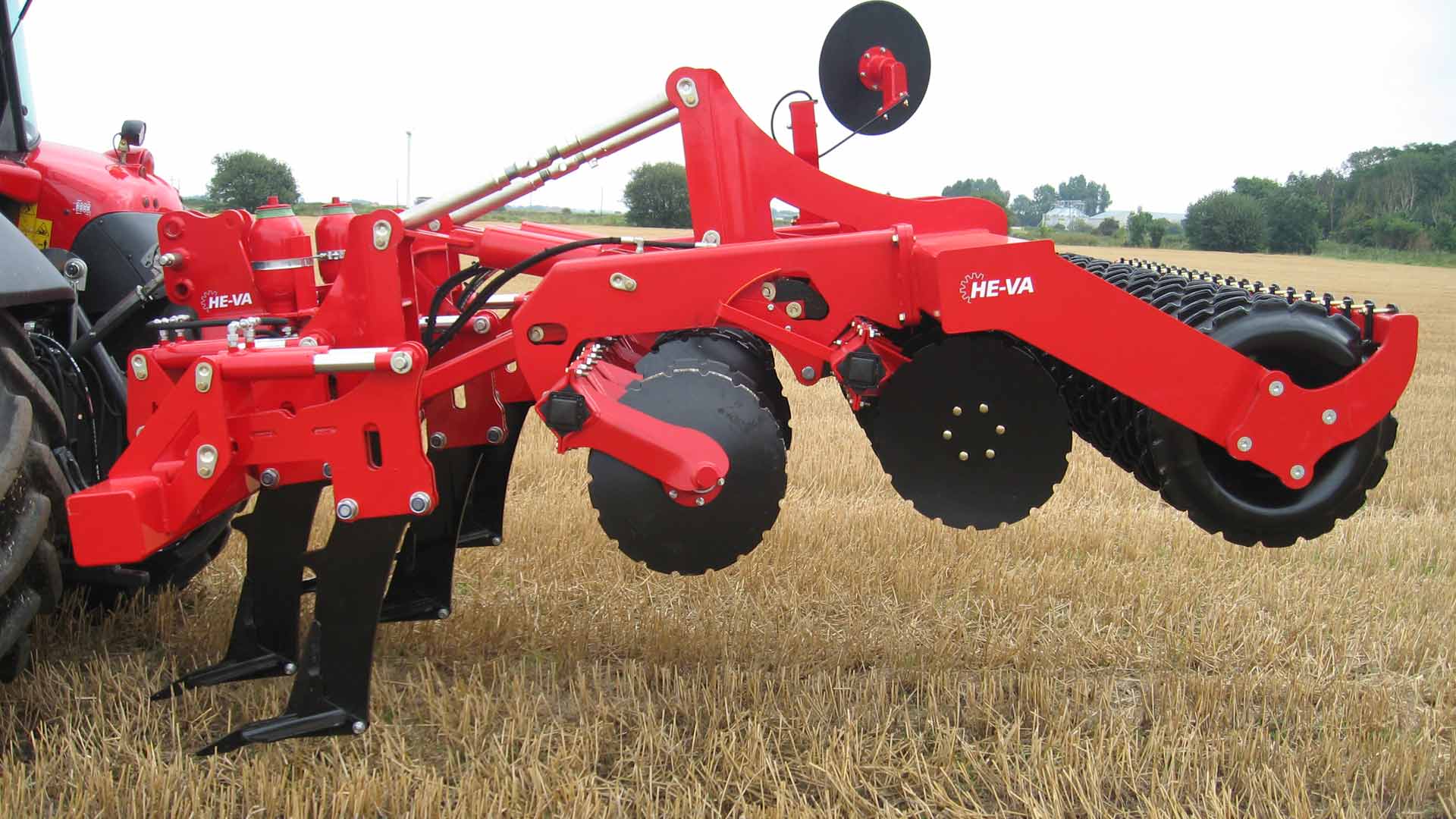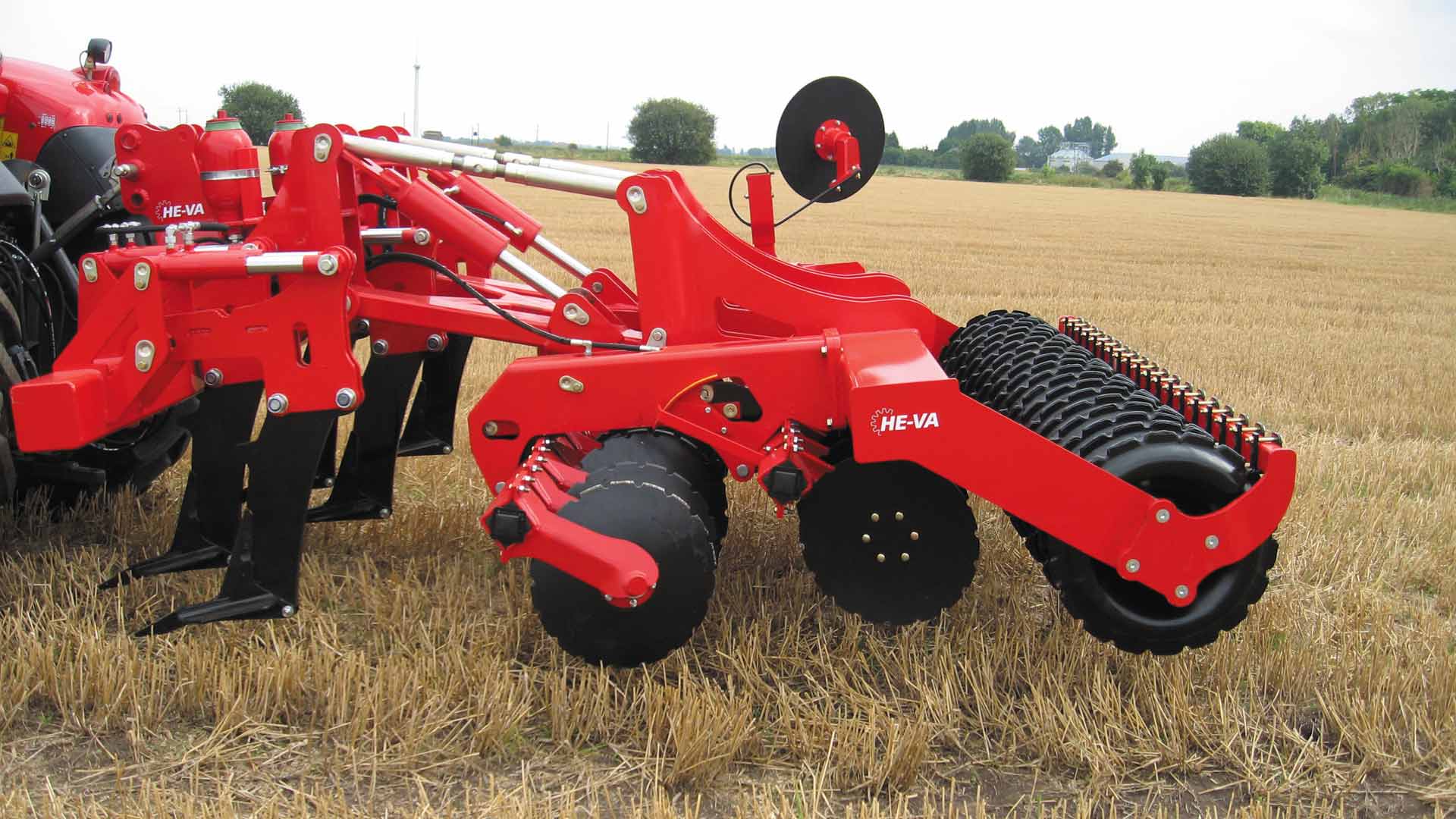 Control the tillage
When preparing for stale seedbeds or incorporating crop residues, the unique DSD-technology (Depth Synchronized Disc) automatically changes the angle of the discs. 
Maximum mixture of soil
Combi-Disc is equipped with the unique HE-VA Sabre-Disc. With its limited angle and when placed in 2 rows on the Combi-Disc, it efficiently moves and mixes the soil - also during surface treatment. This flat disc also has the advantage of not smearing the soil and causing the tractor to get stuck in rainy weather. The traditional, concave shaped disc often smears the soil, which can create problems for the roots and drainage.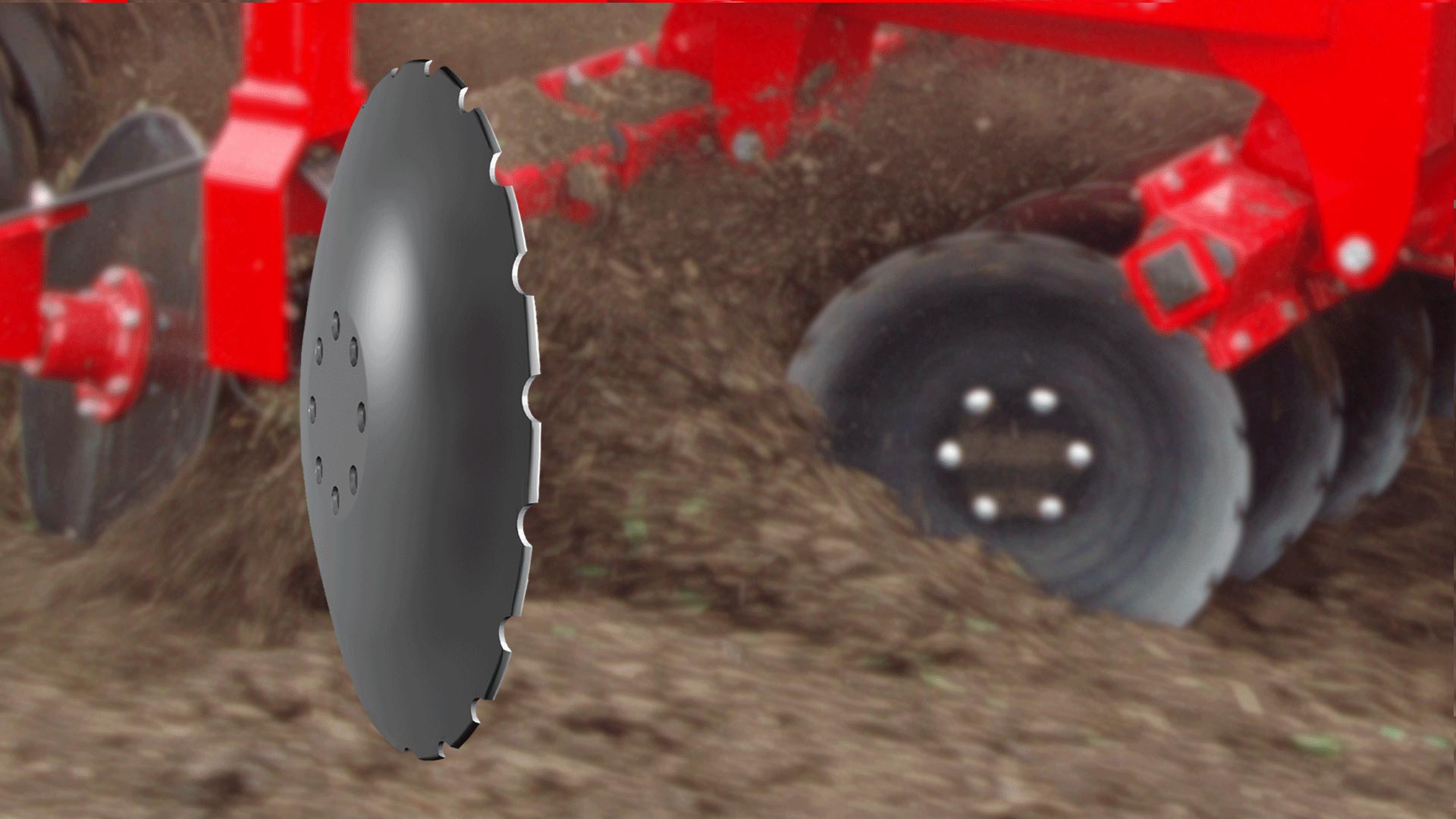 Get a roller for your soil type
Combi-Disc can be equipped with different roller types - and each meet different needs. 
The three-point mounted models can be ordered with Square tube roller, V-profile roller and a U-profile roller.
The trailed models can be ordered with U-profile roller, V-profile roller, Twin (double) U-profile roller and Twin (double) V-profile roller. 
Wide selection of extra equipment
Combi-Disc comes with a world of extra equipment enabling you to get the exact machine for your needs. If you have a lot of road transport, hydraulic or air brakes can be mounted on the machine. Also, if you wish to seed at the same time as tilling, you can mount a Multi-Seeder. See the wide variety of extra equipment in the folders below.