Terra-Dan MKII
The ideal Seedbed harrow ensuring uniform packing of the soil
The Terra-Dan MKII harrow is specifically designed for an accurate depth controlled consolidation combined with a completely uniform packing of the soil. This specific combination can be achived due to the unique design of the harrow that consists of 2 completely independent centre-pivoting wing sections making this particular harrow flexible and able to follow the contours of the field.
The solid Spring-Board levels and ensures a clod-free surface and is accompanied by 4 rows of harrow tines, a long-finger after-harrow and, at the end, a roller that creates a uniform and airy surface. 
3 different roller types can be chosen for Terra-Dan MKII
ø550 mm square tube roller
ø550/410 mm double roller
ø600 mm V-profile roller
ø600 mm U-profile roller
Twin U-profile roller (trailed models)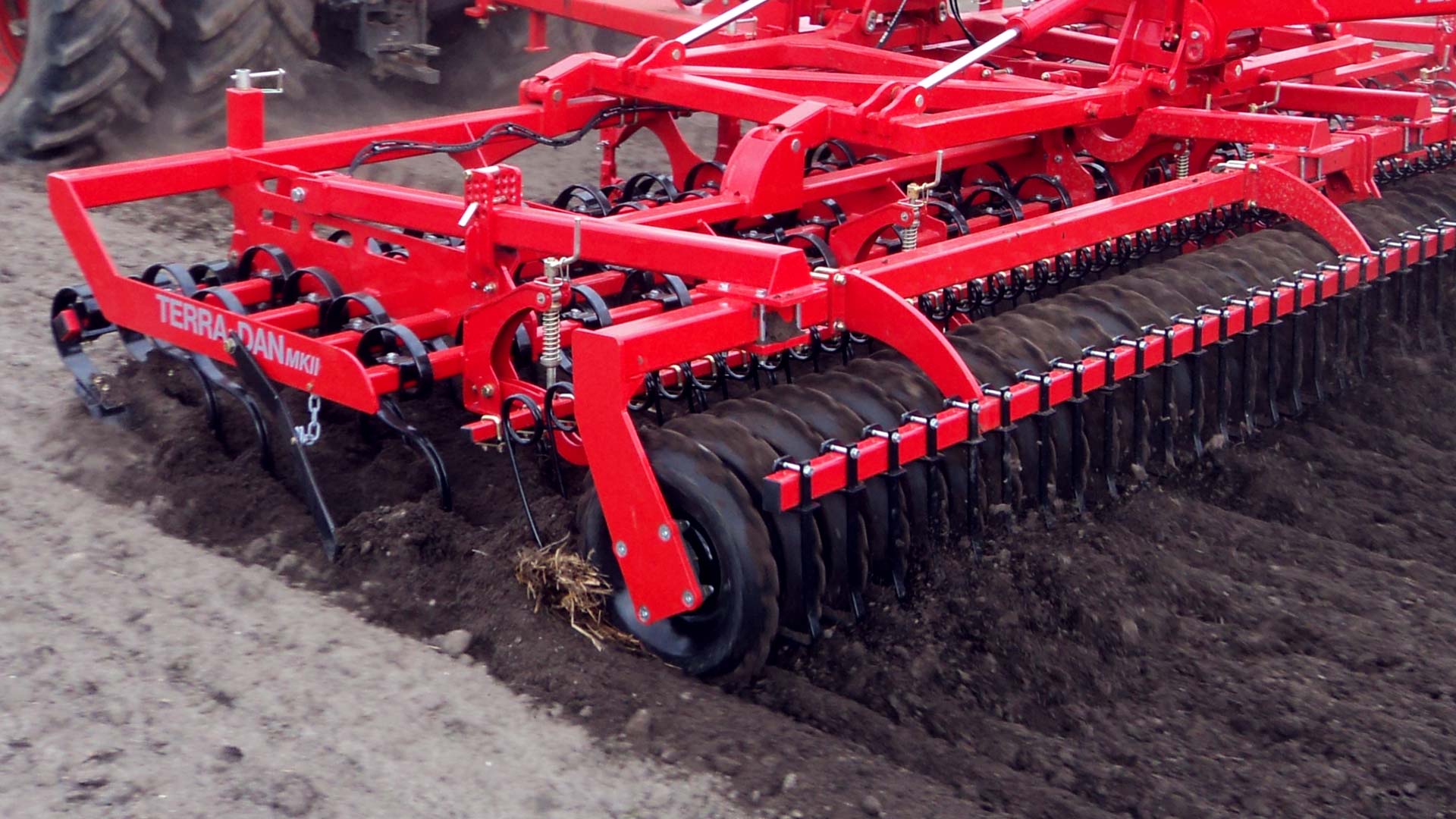 Terra-Dan MKII comes in both three-point mounted and trailed models and with working widths of 3.00 m - 7.50 m.