Combi-Tiller MKII
Combi-Tiller MKII lifts the soil and efficiently breaks the hard layer while at the same time oxidating the soil without bringing large unwanted clods to the surface. 
Combi-Tiller MKII is a further development of the subsoiler, Combi-Tiller MKI, but contains more features and advantages for the choosy user. The staggered tines make the Combi-Tiller MKII easier to for the tractor to pull and the tines come in various numbers and types enabling the subsoiler to cultivate even the hardest of soils.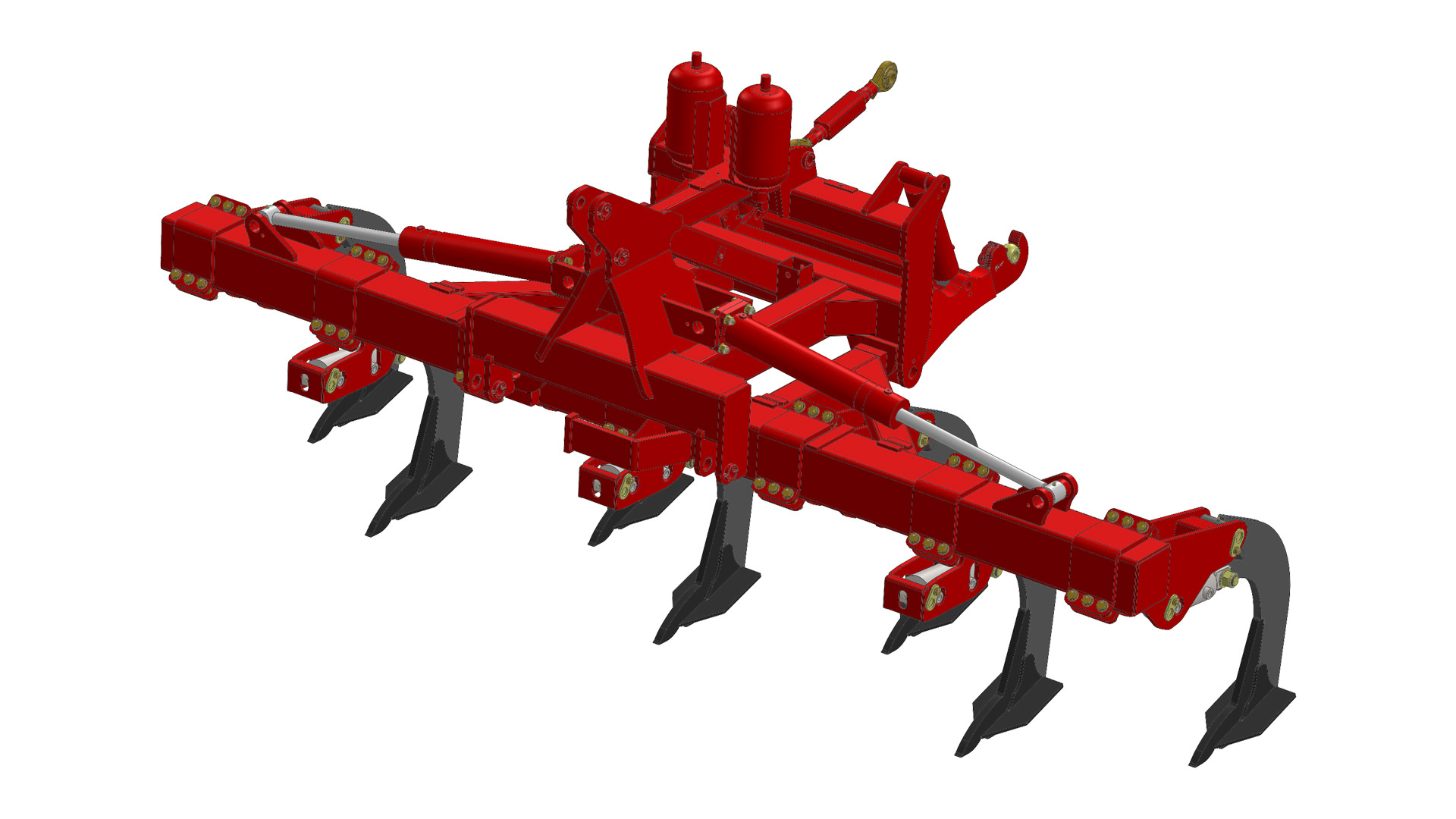 Great flexibility in the field
Combi-Tiller MKII can be used both alone and in combination with other farm machines.
subsoiling
Combi-Tiller MKII can with great advantage be used solo as it leaves the soil loosened but not consolidated.
By combining Combi-Tiller MKII with stubble equipment like the Disc-Roller Classic, but with the discs lifted up, the soil is loosened and the surface is divided into fine particles, levelled and consolidated.
stale seedbed / seedbed preparation after ploughing
Combi-Tiller MKII before a Disc-Roller Classic or a Disc-Roller Contour, with the tines fully raised, creates a stale seedbed by incorporating straw and plant residue and consolidating the soil afterwards. The machine will be heavier, which is a great advantage when cultivating newly ploughed soil or soil containing stone and rocks.
Seedbed preparation
A Combi-Tiller MKII alongside a Disc-Roller Classic or a Disc-Roller Contour will loosen and oxidize the soil. The discs cultivate the soil at sowing depth and the roller consolidates the soil into a well-drained and structural seedbed.
Sowing
Mounting a Multi-Seeder allows you to choose between broadcast sowing and row sowing of cover crops, green manure or rape. Sowing rape, loosening the soil and cultivating it with discs gives maximum results as the roots will grow stronger due to the good growth conditions.
Stone protection in different types of soil
With a Combi-Tiller MKII you get to choose between 2 different types of stone protection - hydraulic and Quick-Push and which one to choose depends on the soil and your everyday needs.
Hydraulic Stone protection for Combi-Tiller MKII
For heavy soil types and for mounting on bigger machines, the hydraulic stone protection will ensure great efficiency. The hydraulic stone protection protects the subsoiler against overload and if a tine hits a stone, it will automatically be lifted and slide back into working position afterwards.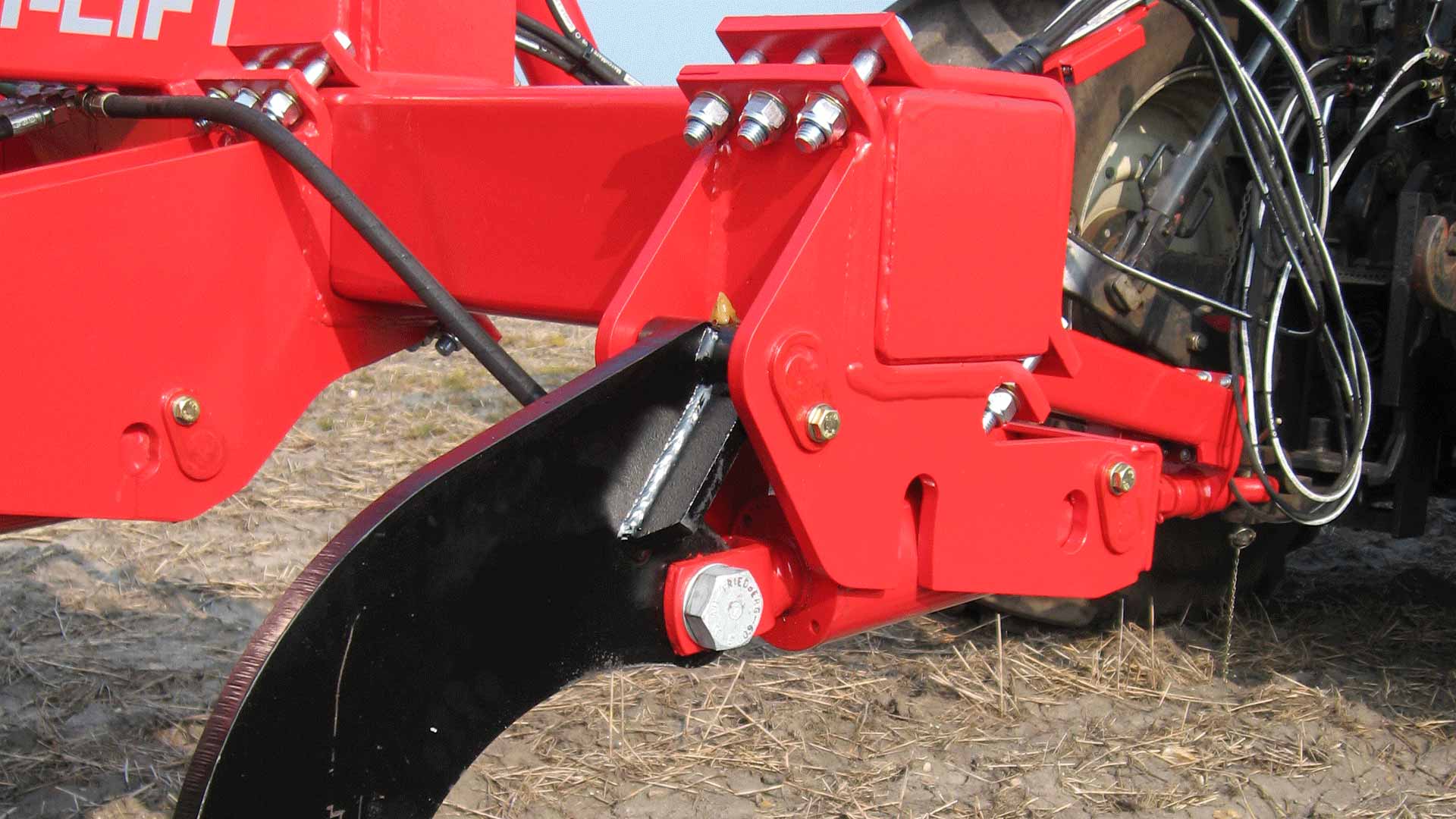 Quick-Push stone protection for Combi-Tiller MKII
For topsoil without stone, for less hectars and for mounting on smaller machines, the Quick-Push stone protection is the right solution. The concept consists of a shear bolt that is cut when the tine hits a stone and in order to continue, a new section needs to be pressed forward into a new position. This is quickly done and you are on your way again.