Disc-Roller Contour
Disc-Roller Contour is a good cultivator and excellent at incorporating stubble and crop residues in a depth of up to 125 mm (5") by reduced tillage. It is also capable of processing ploughed soil before sowing and the weight of 1 tonne pr meter ensures an effective consolidation.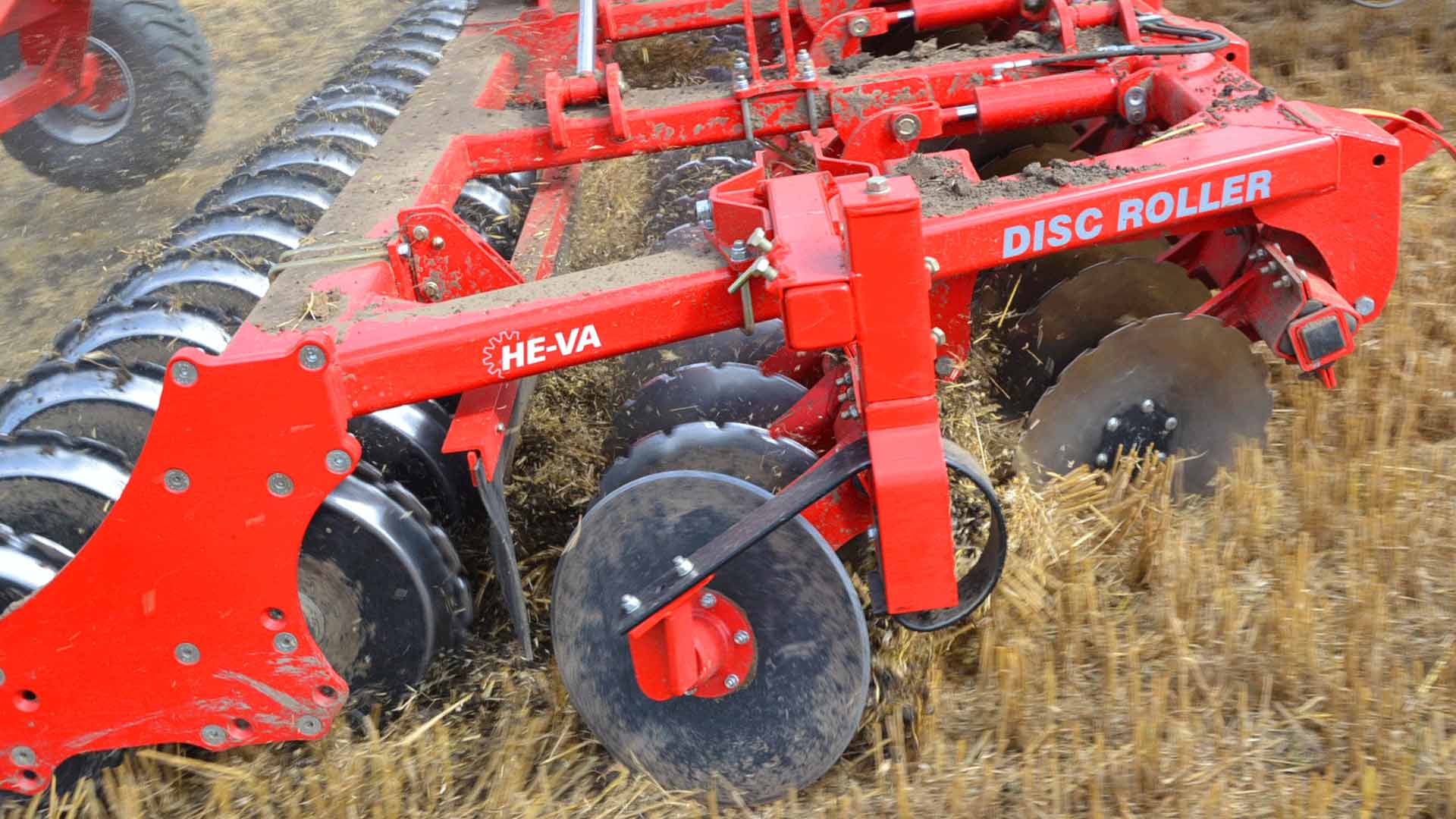 Multi-functional stubble cultivator
stale seedbed and incorporation of crop residue with one machine
Using a Disc-Roller Contour makes you capable of working near the surface in order to create a stale seedbed of 2-5 cm and also incorporating crop residues when working deeply in heavy soil types.
The automatic setting of an aggressive angle of the discs enables you to go from surface treatment to deeper processing by simple use of the tractor's hydraulic system.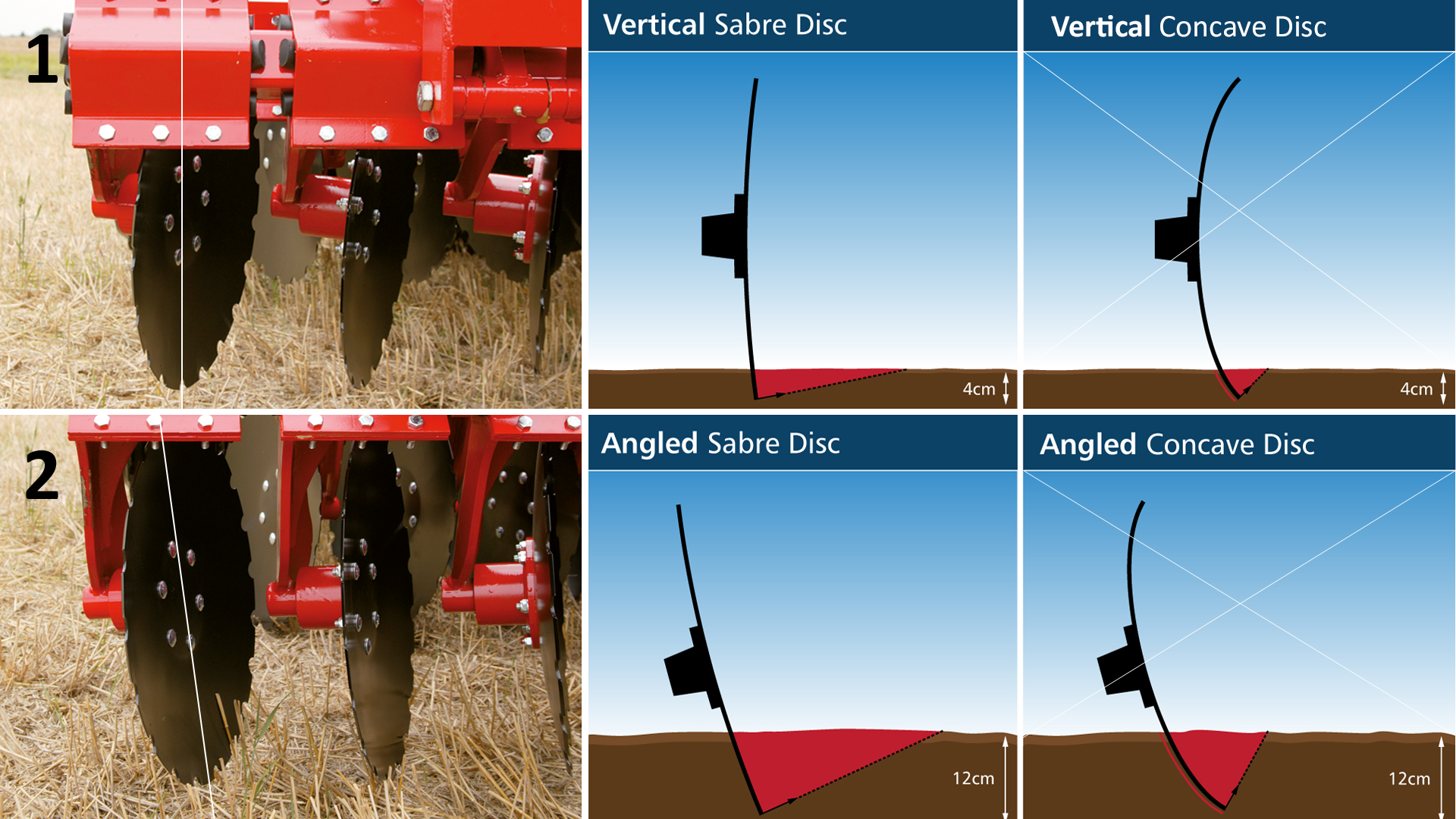 When working close to the surface, the DSD-System makes sure that the discs apply a vertical pressure on the ground and thereby moving the entire surface. The discs lift the soil instead of pushing it outwards and the risk of smearing is reduced significantly.
Incorporating or mixing crop residues will require a more aggressive angle of the discs and The DSD-System makes it easy to change the angle automatically. The shape of the discs and their angle will push the discs deeper down into the soil than traditional discs and the result is a more effective incorporation.
uniform tillage in the entire working width
Follows the contours of the field
Disc-Roller Contour creates optimum conditions for preparing a seedbed and stale seedbed as it processes the soil in the exact same way in the entire working width of the machine. The result can be seen in the significant growth of both crop and yield. 
The unique HE-VA SAT-System, a hydraulic weight transfer system, divides the weight of the machine onto the entire construction resulting in an even pressure on the surface.

Cultivator for all soil types and needs
Great selection of rollers for surface processing
With no less than 6 different rollers to consolidate the soil after processing it with the discs, the Disc-Roller Contour can be adjusted to match almost all soil types.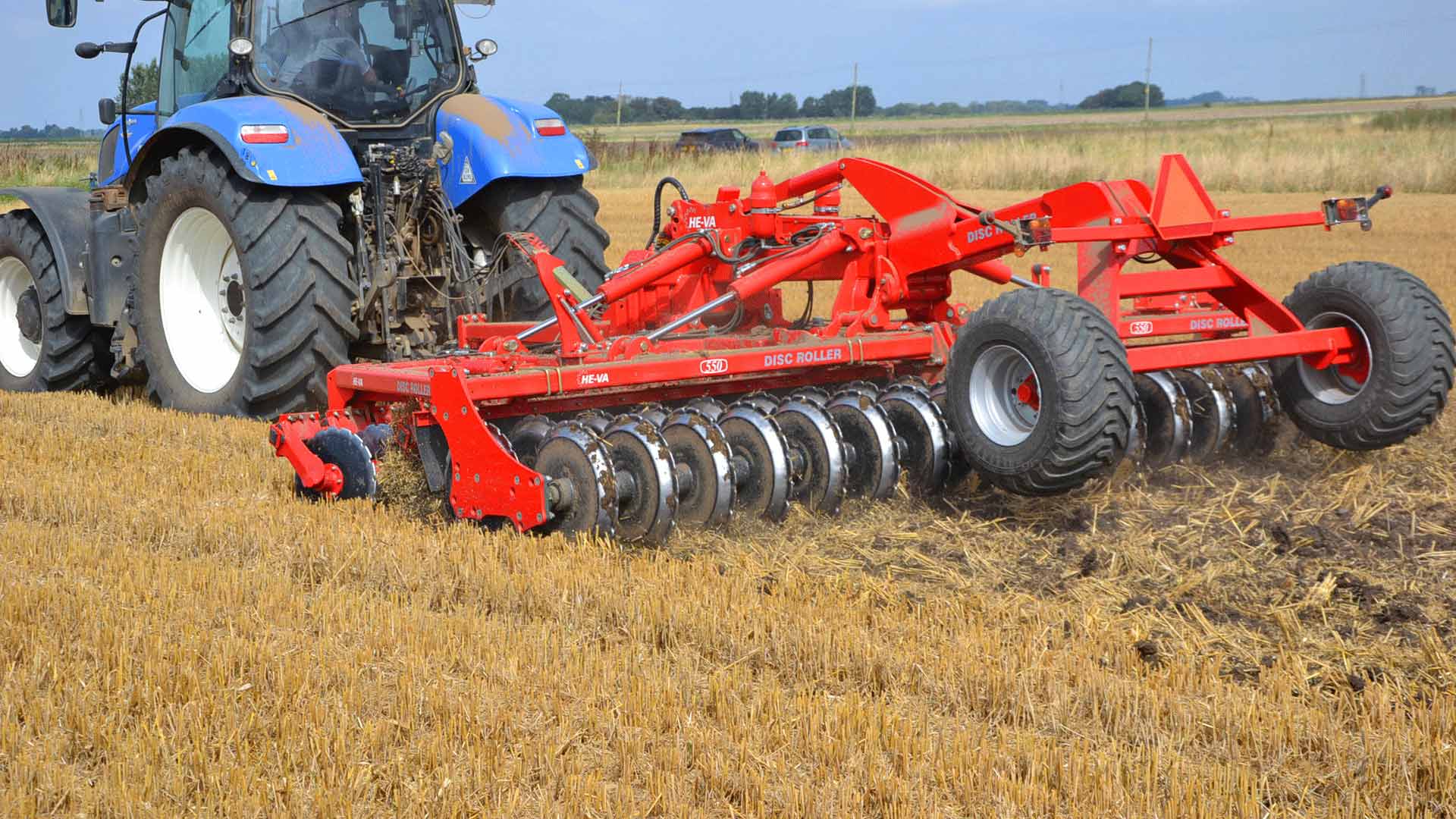 Disc-Roller Contour can be equipped with
Wave roller
U-profile roller
V-profile roller
Twin U-profile roller
Twin V-profile roller
All of these rollers have different advantages depending on the soil type and demands for the surface after consolidation. 
Find the right roller for your needs
Disc-Roller Contour with a Wide variety of extra equipment
The big selection of rollers combined with a wide variety of extra equipment proves that Disc-Roller Contour can match most needs.
Mounting a Spring-Board is an advantage, if you need an extra level surface and you can choose between different types of brakes. Also, you are able to mount seed equipment enabling seeding at the same time as tillage. Find all of the extra equipment in the folders below.