Grass-Combi
EFFICIENT AND FLEXIBLE WEEDER PREPARED FOR COMBINATION WITH A ROLLER.

The Grass-Combi weeder efficiently distributes stubble and straw residues after the harvest and refreshes the grassland after the winter months.
When combined with HE-VA Tip-Roller, the Grass-Combi tightens and packs the soil in one workflow.

HYDRAULIC ADJUSTABLE AS STANDARD
Experience optimal soil oxygenation with either two or three rows of 12 mm hydraulically adjustable tines.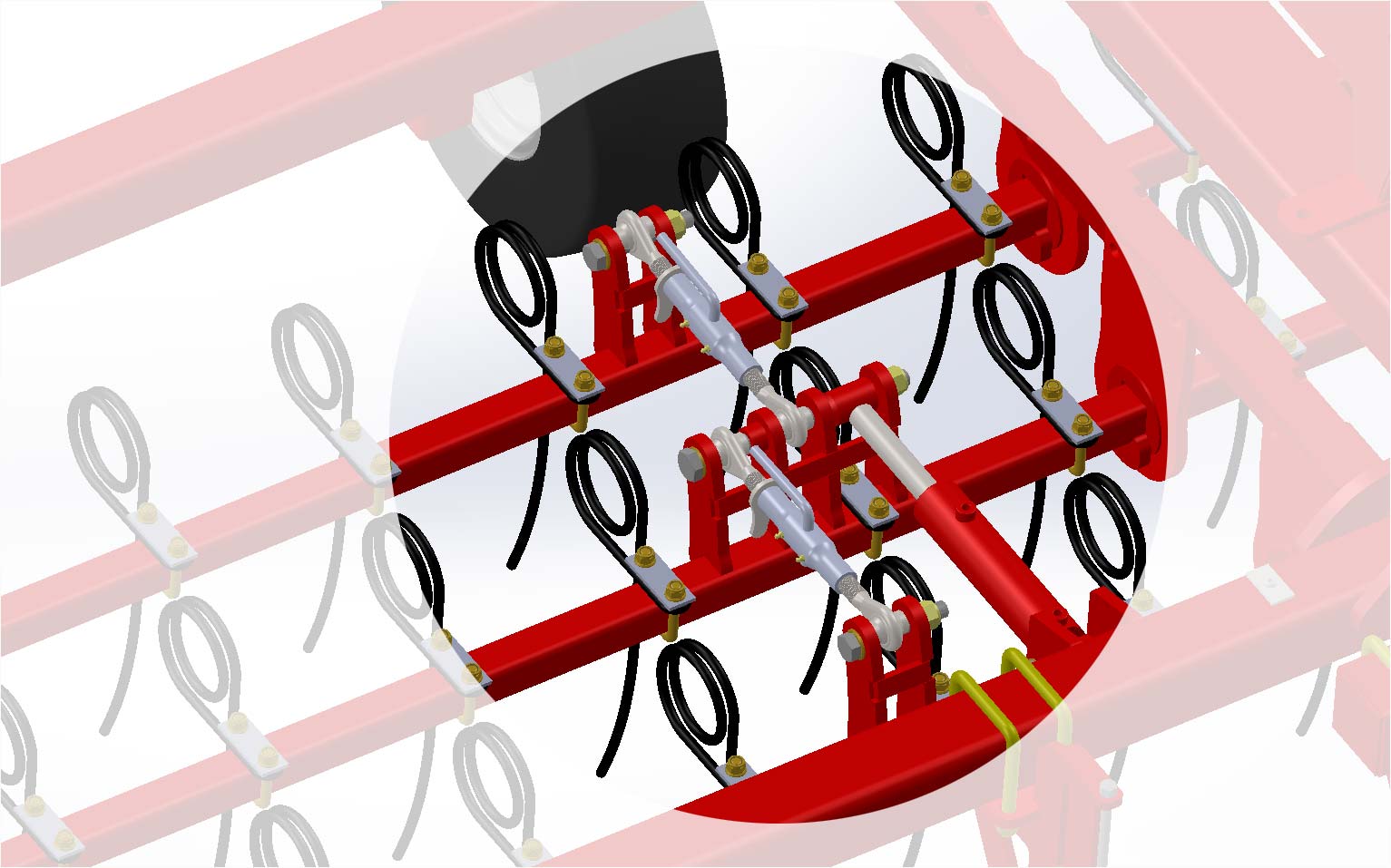 ACCELERATION OF THE GERMINATION PROCESS AND OPTIONAL SEED EQUIPMENT
After harvesting, the Grass-Combi can be used to spread residues of straw and stubble material, thereby being exposed to the sunlight and thus accelerating the germination process. In addition, the Grass-Combi can also be fitted with HE-VA Multi-Seeder pneumatic fine-seeder equipment.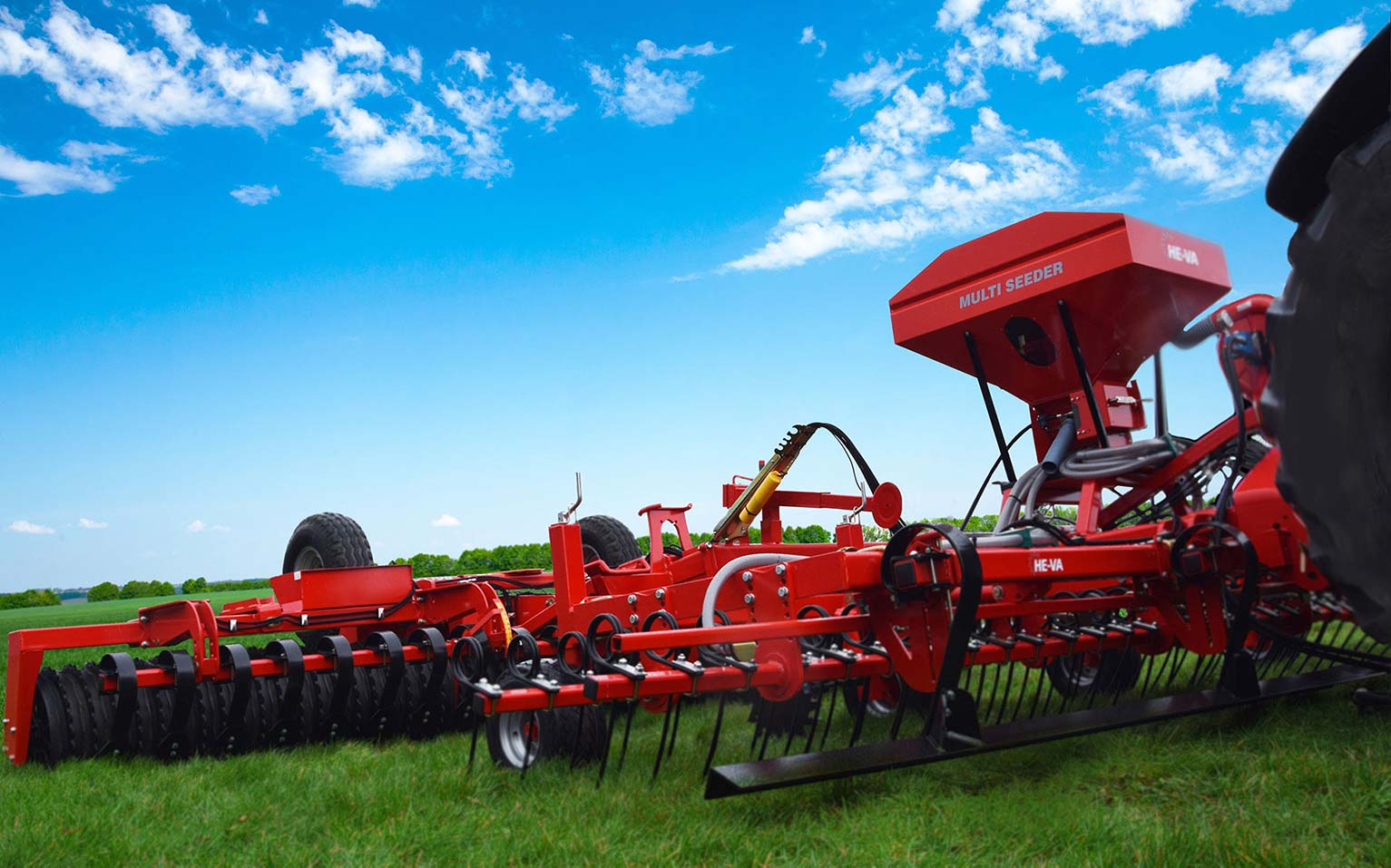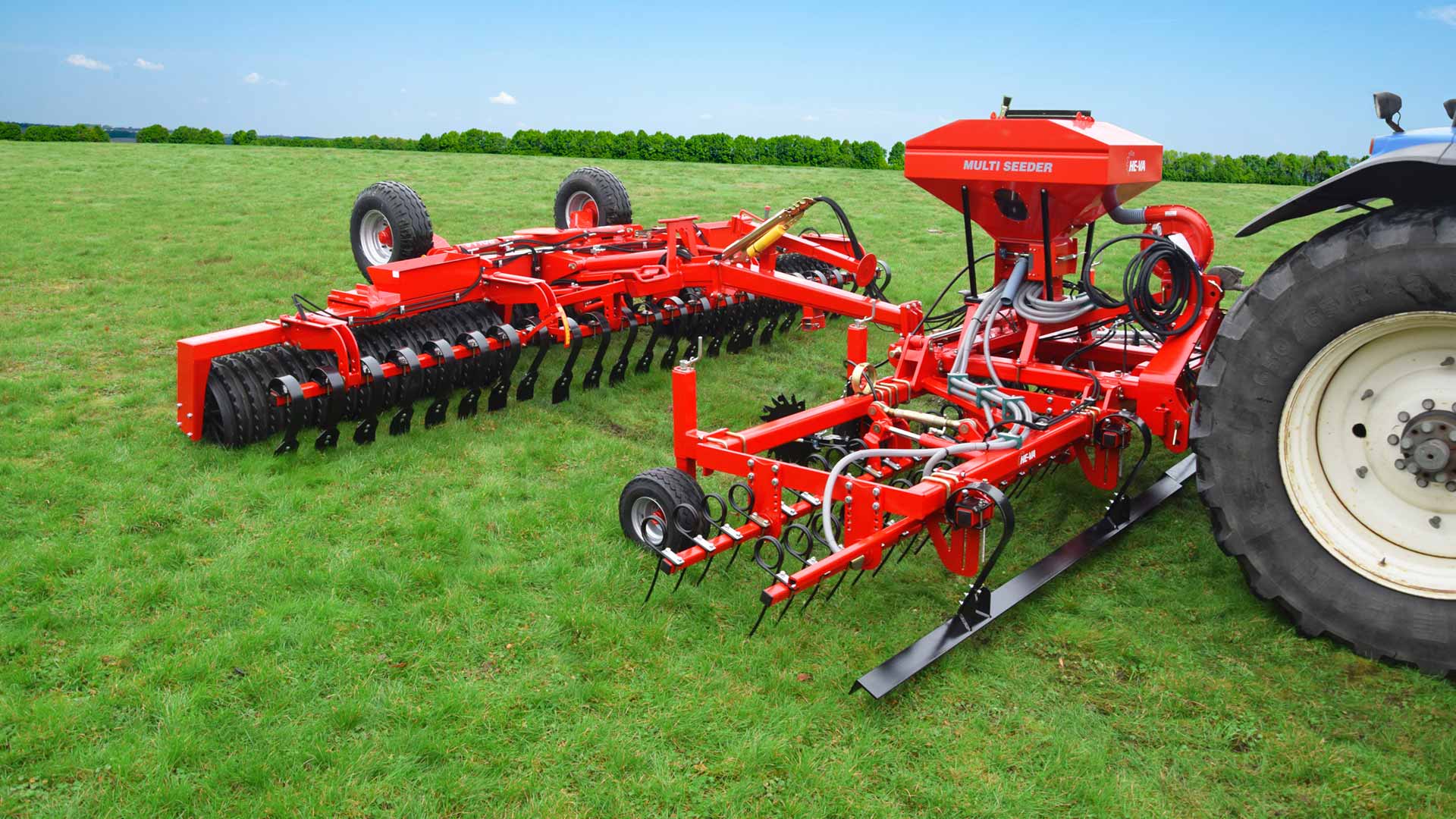 A MULTI-FUNCTIONAL WEEDER
PACK MORE TASKS IN THE SAME WORKFLOW.
The Grass-Combi is more than just a weeder.
By installing a leveling board, you can simultaneously achieve the distribution of straw material, while at the same time carry out intensive planing of the field. The leveling board excels in being fully adjustable and can thus be adapted to local conditions.
It is also possible to seed at the same time as weed seed germination, which provides a unique opportunity to seed without tillage.
In the tables below you can see a selection of the accessories for the Grass-Combi.