Weeder
WEEDING AND GRASSLAND MAINTENANCE
HE-VA Weeder is a user-friendly and solid weeder, that fulfills the modern farmer's needs for efficient weeding in grain as well as in grass fields.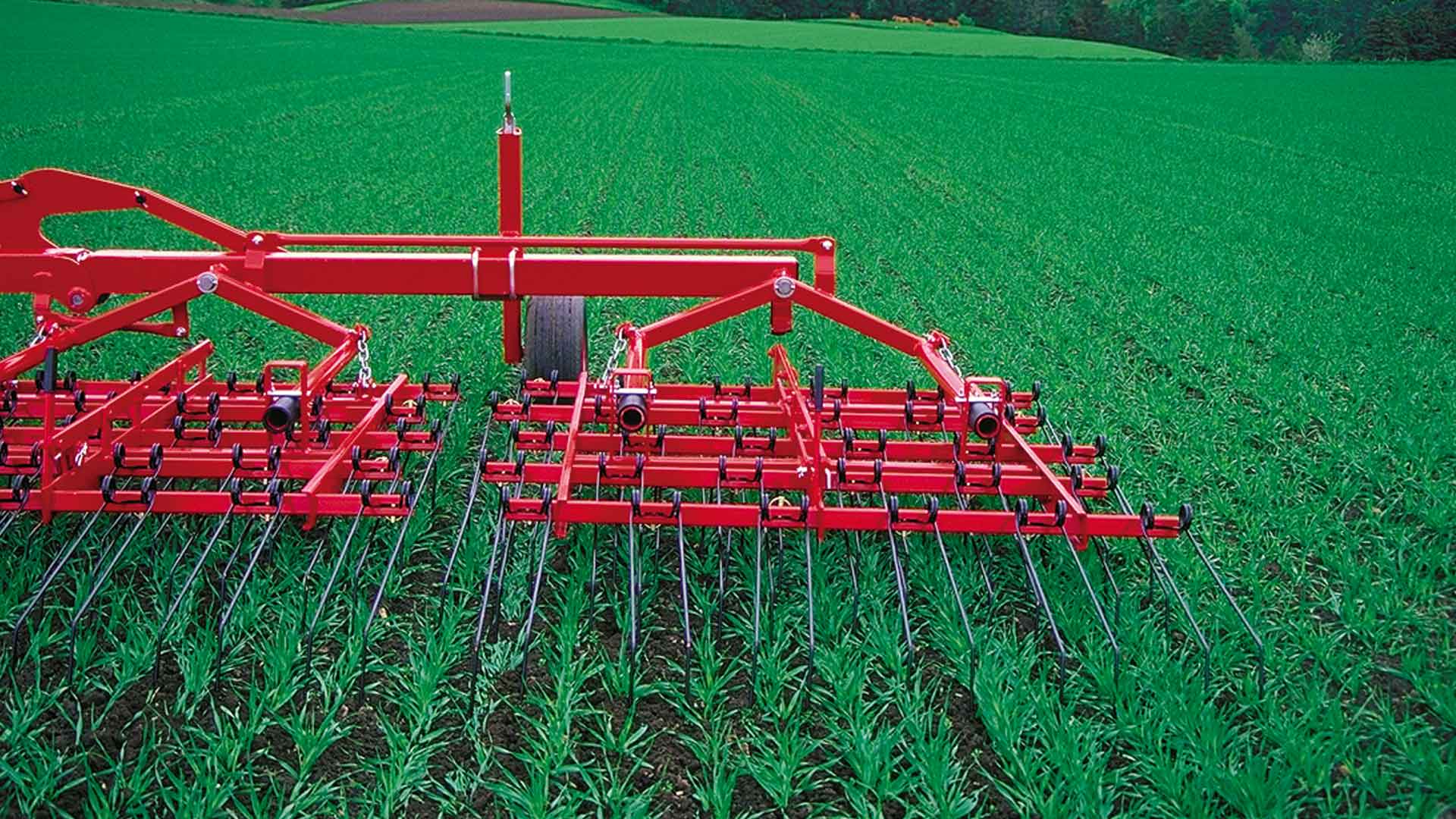 Weeder is especially efficient for the following crops
grain
rape
beets
potatoes
and can with great advantage be used for aerating grasslands. The 5 rows of double tines of Ø7 mm x 600 mm makes the Weeder suitable for row sowing of e.g. wheat where only the weed is removed and light tillage is required.
Efficient weeding
Floating sections follow the contours of the field
Designed with 1.5 m. free-floating sections, the HE-VA Weeder adapts perfectly to all landscapes. Each section has 5 rows of long and flexible double tines that are easily removed without tools and the tine angle is also easily adjusted using the handle on each section.

Extra equipment for Weeder
For heavy soil, it can prove of great advantage to use smaller tines of Ø7 mm x 450 mm. They will be able to process the soil harder and you will get a more intensive and aggressive tillage.
Precise sowing of seeds at the same time as weeding is also a possibility by mounting a pneumatic Multi-Seeder onto the Weeder.
See the wide variety of extra equipment in the folders below.