Weeder HD
Steady and efficient weeding
HE-VA Weeder HD is a solid weeder that provides a great degree of efficiency to the modern farmer's weeding in both grain and when aerating grass fields.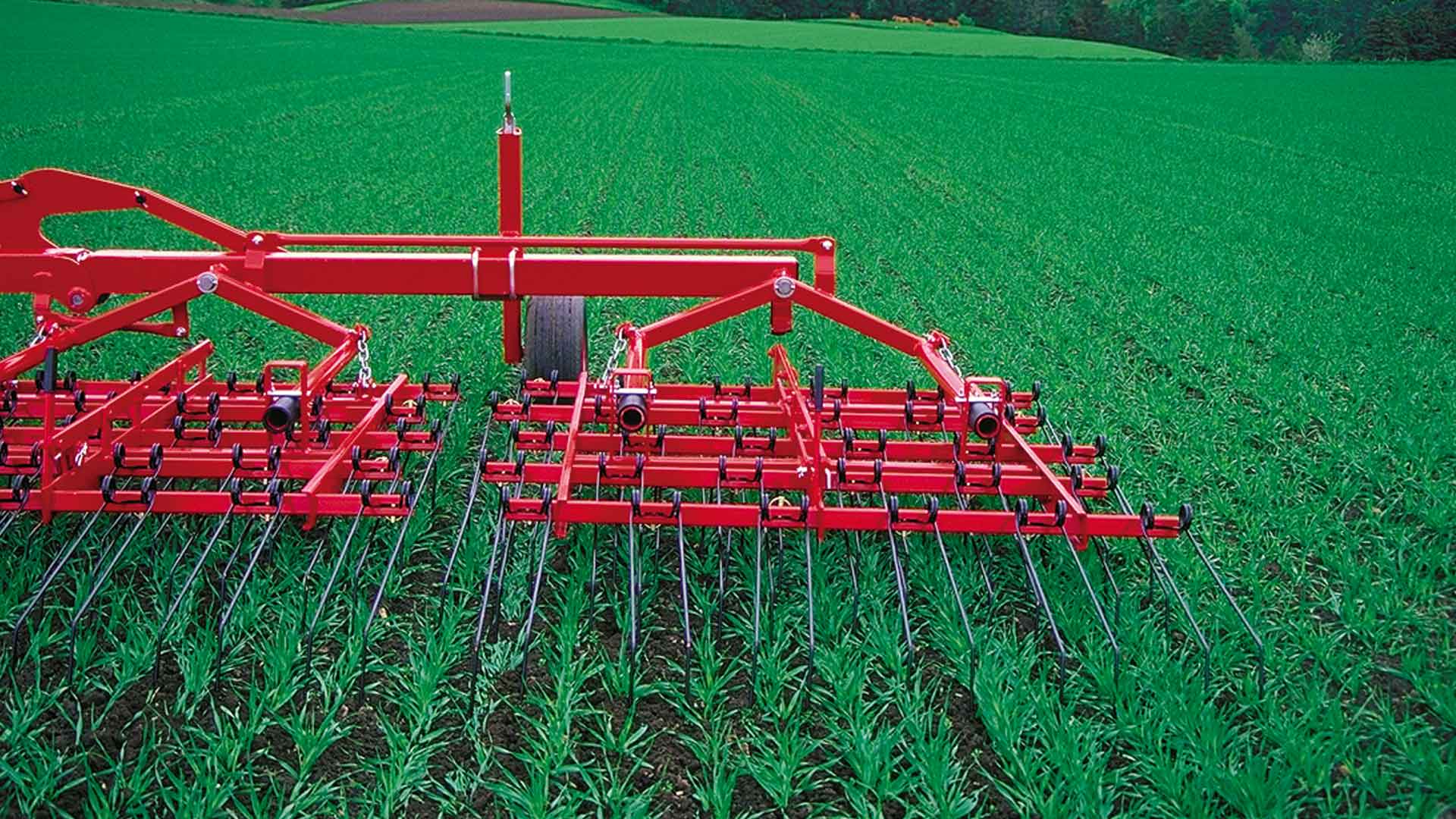 Weeder HD can be used for weeding in
rape
grain
potatoes
beets
and for aerating grass fields. The fact that it has double tines makes it suitable for row sowing of e.g. wheat, where minimum tillage is required.
Steady and even driving
Big wheels and free-floating sections for great results
HE-VA Weeder HD is, compared to the Weeder, equipped with bigger wheels that divide the pressure onto the field minimising deep wheel tracks and a more steady driving is obtained. Weeder is constructed with 1,5 m. free-floating sections making it adapt perfectly to all landscapes.

Weeder HD also differentiates from the regular Weeder by offering four different tine combinations. It is equipped with long, flexible double tines on a total of 5 rows and the size of the tines are divided as follows
7 mm tines on all 5 rows
9 mm tines on all 5 rows
9 mm tines on the first 2 rows and 7 mm tines on the 3 back rows
The tines can be placed or dismounted as desired as all 5 bars have 7 and 9 mm grooves.
These options provide a flexibile solution for special needs and wishes.
For heavy soil types, the small tines 7 mm x 450 mm can be used with great advantage as they are able to process the soil harder and the result is a more intensive and aggressive tillage.
Extra equipment for Weeder HD
Sowing at the same time as weeding is possible by mounting a Multi-Seeder. Also, to achieve a completely level field after weeding, a levelling board can be mounted to even out molehills and cow droppings.
See the wide variety of extra equipment in the folders below.